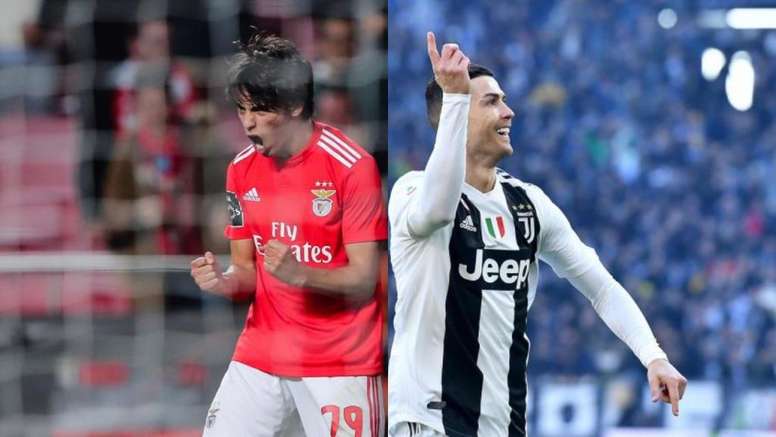 João Félix v Cristiano: how do the two compare at 19?
Atlético Madrid's record signing has plenty of work to do still if he wants to emulate the great Portuguese forward. Ronaldo can serve as an inspiration and a mentor to him, but to achieve what Ronaldo has in his distinguished career seems a long way off still. That said, he's certainly heading in the right direction early on.
João Félix arrives in Madrid facing a number of challenges. For example, he doesn't have the surprise factor that he did when he burst onto the scene last season, and the Spanish league will prove to be much tougher than the Portuguese league.
ProFootballDB have made it clear that Félix's breakthrough was certainly more striking than Ronaldo's. The 19 year-old arrives at the Wanda having played 50 official games, scoring 20 goals and providing 8 assists. In other words, he's involved in an average of 0,89 goals per game.
Cristiano Ronaldo didn't have such a strong breakout year, but at age 19 he had already played double the games of his disciple. Furthermore, it's worth remembering that he started his career as more of a winger than a forward. He had played a total of 108 games for Manchester United (77) and Sporting Lisbon (31) combined.
His numbers in terms of goal contributions are somewhat lower than João Félix's, given that he had scored just 16 goals and provided 9 assists at this point in his career. In terms of the numbers, he was involved in an average of 0,37 goals per game.
João Félix v Cristiano at their clubs
Both players only spent one year in the Portuguese league before their talents required bigger challenges, with Félix at Benfica and Ronaldo at Sporting.
Although we often speak of João Félix's great season, the truth is he only really starting consistently scoring and assisting his teammates in the final third of the season. He did so to great effect, becoming the most wanted player in Portugal with an average of 1,14 goals per game after scoring 15 times and assisting 7 times in 30 league games.
Ronaldo, on the other hand, debuted at age 17, and played one game more in his debut season (31). The Juve superstar scored just 5 goals and registered only 1 assist, although his breakthrough was more gradual than his compatriot's, especially considering he didn't start 17 of these games.
From a goalscoring point of view, Félix's emergence has been more spectacular. The Atlético newbie already knows what it takes to score on the European stage after netting 3 times in the Europa League, and has also scored his first hat-trick - something Ronaldo had to wait until 22 to be able to do.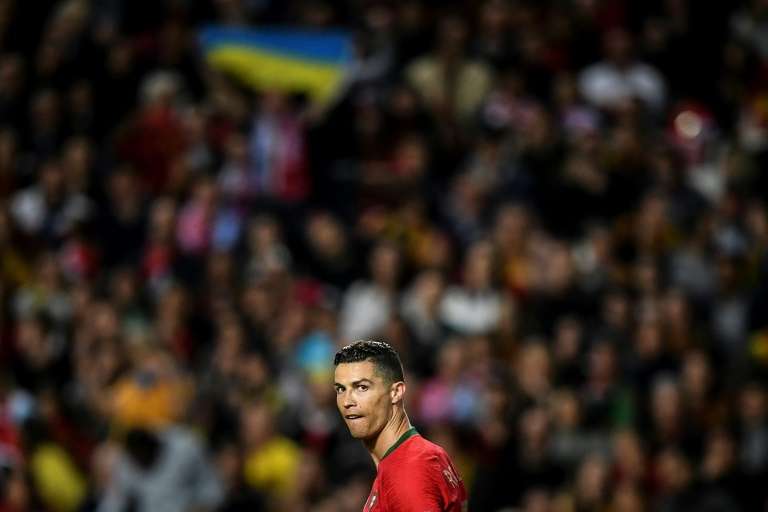 João Félix v Cristiano for Portugal
The comparison does not make such favourable reading for Félix when their performances for the national team are analysed aged 19. The Atleti forward has played just once for his country, making his highly anticipated debut against Switzerland in the Nations League this summer.
Not only was João Félix ineffective in this game, but he also saw Ronaldo steal the headlines by scoring the hat-trick that sent Portugal through to the final.
The 34 year-old, however, had appeared 18 times for his country at Félix's age, scoring a respectable 7 goals.
If this wasn't enough, he had already played in a Euros final, which he lost against Greece. This run to the final of Euro 2004 surely helped convince Sir Alex Ferguson to bring him over to Old Trafford, and overshadows João Félix on the international stage for the time being.
So, João Félix may have burst onto the scene in more spectacular fashion than Cristiano Ronaldo, but he has a lot of work to do if he is to come close to matching the career trajectory of his compatriot.