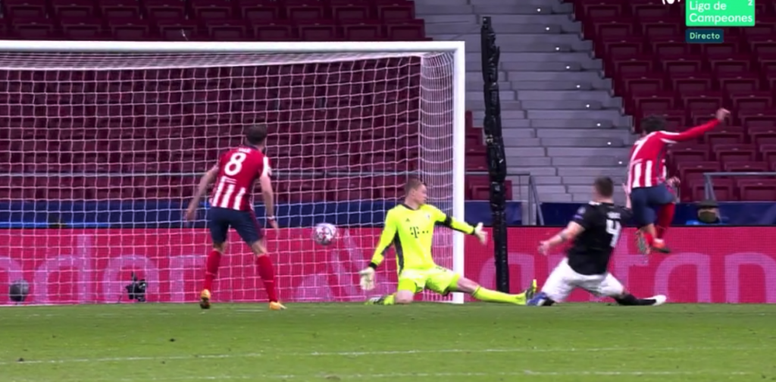 Joao Felix scores after one-two between Llorente and Trippier
Joao Felix showed he can be Atletico Madrid's main goalscorer while Luis Suarez and Diego Costa are unavailable. The Spanish side went 1-0 up in a game which they were dominating and they had the clearest opportunites.
The goal came in the first half after lovely build up play between Kieran Trippier and Marcos Llorente, two key players in Diego Simeone's team.
The midfielder passed the ball to the full back, who handed it back. Just as he got to the by line, Llorente cut the ball back and Joao Felix was there at the far post.
The Portuguese got their ahead of Alaba and he beat Nubel, who was unable to stop Felix's shot from going in.
December 1, 2020