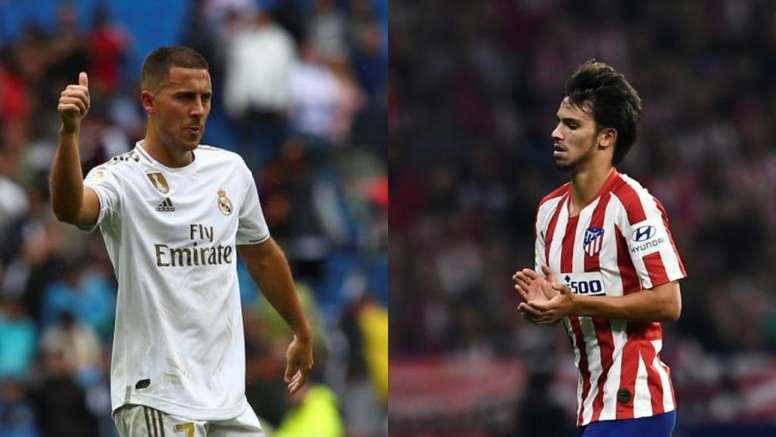 Joao Félix's Hazard challenge
Joao Félix stunned the footballing world at Benfica, scoring 20 goals in 43 matches. At only 19 years old, he justified his hefty price tag.
The most expensive player in Atlético Madrid's history now has the task of demonstrating his ability and growing at the same time, therefore he has become a starter for Simeone. He is still only 19 and has scored 3 goals for Atlético.
When Hazard was this age he was also playing in one of the top 5 leagues in Europe. He started off at Lille and at 19, he had played more matches than Félix, but he hadn't scored as much.
However, the Belgian striker has metaphorically "set" a challenge for the Atlético striker, if we take in to account the goals scored at 20 years old, the age Félix will be at the end of the year.
Hazard had scored 22 goals in 49 matches by this age, and it is his best ratio so far as he never managed to improve this at Chelsea.
We will have to see if Joao Félix is capable of reaching this tally or even beating it once he has completely settled into life at Atlético, who dream of having Félix's Benfica form.