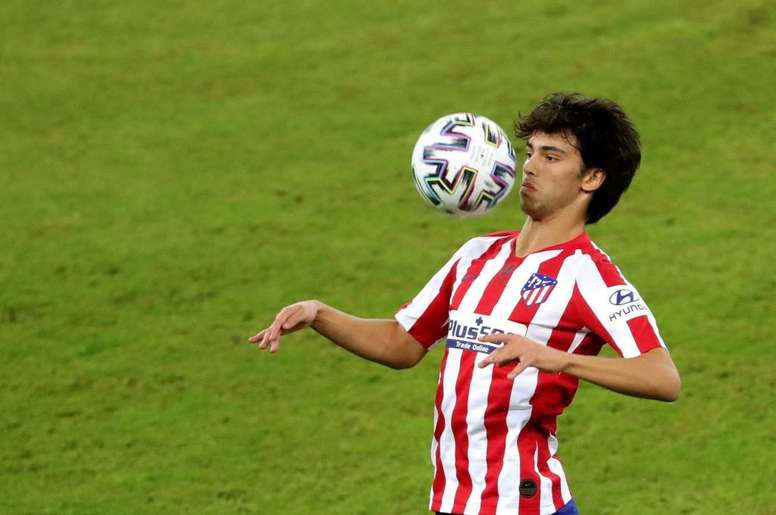 Joao Felix, nowhere to be seen
Electric, influential, unbalancing. That was the version that Atletico expected from Joao Felix, which the Portuguese showed on a few occasions at the start of this season. But in the Super Cup, he barely made an impact.
Diego Simeone maintains a quiet discourse with the young attacker. He asks for patience, risks just enough with his troubles and appeals to feelings, philosophy and deadlines when questioned about his performance. Mind you, on the big days...
During the final against Real Madrid, the Portuguese player went unnoticed. He started as second striker and did not influence beyond Atletico's clearest chance, the result of a mistake by Sergio Ramos. The Sevillian mistakenly passed the ball to him, but Joao Felix couldn't strike with precision.
After playing a few minutes on the sidelines to bring Correa closer to the area, Joao Felix returned to his post in the second half. Unsuccessfully, again, and his gestures during the match spoke volumes. He was not satisfied.
Former footballer Gustavo Lopez spoke of the Portuguese in 'Movistar'. He said he saw him being "held": "It's not a question of space. He is not happy. Neither with the ball nor physically. He has a lot of obligations because of the things Simeone asks of him and he should feel more liberated."
Simeone squeezes the young man while asking for patience. In the Super Cup, one of his first big nights, he disappeared. He's only 20 years old now and he's got a lot of opportunities ahead of him, although Atletico could have used his skill on a night like that one.