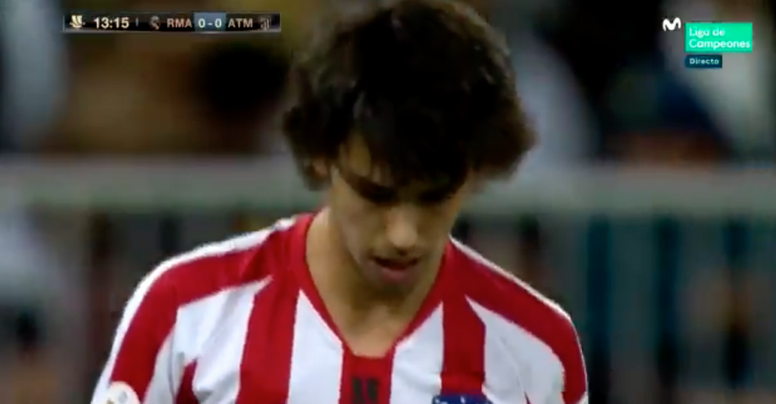 Joao Felix missed chance of the first half
It was a goalless first half and lots of respect was shown between both Real Madrid and Atletico.
A first period very similar to that which we saw in the league game at the Wanda. Both teams lacked a cutting edge in attack. For Atletico, only Correa was active in attack.
For Real Madrid, apart from a few long range efforts from Modric and Casemiro and a header from the Brazilian, there were hardly any dangerous chances. Valverde was the best player in the first half and there were just flashes from the midfielders.
The best chance fell to Joao Felix. The Portuguese had time to control in the area after a bad pass from Sergio Ramos.
However, not even the fact he had time helped him to hit the target. The shot went wide of Courtois' goal as Varane blocked a large part of the goal to aim at.
January 12, 2020