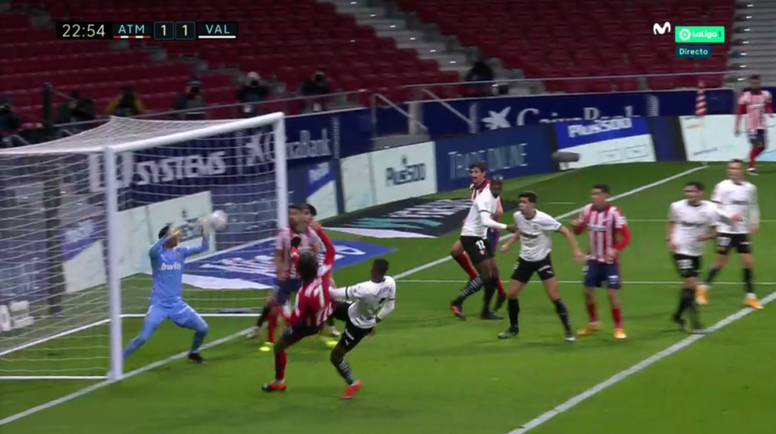 Joao Félix eqaulised for Atlético
Joao Félix hadn't scored in almost two months. His last goal was on 1st December in the Champions League match against Bayern Munich, and he hadn't scored in the league since a brace against Cádiz on 7th November.
But against Valencia, the Portuguese, who started again after various matches on the bench, scored again when his team needed it most.
Atlético Madrid were losing in the first half against Valencia. A great goal from Racic made things difficult for the league leaders, but Joao Félix appeared in the 23rd minute to make it 1-1.
Lemar took a corner that found the Portuguese at the back post. He managed to beat Jaume making the most of the passivity of Thierry Correia, who was not very alert in the area.
January 24, 2021