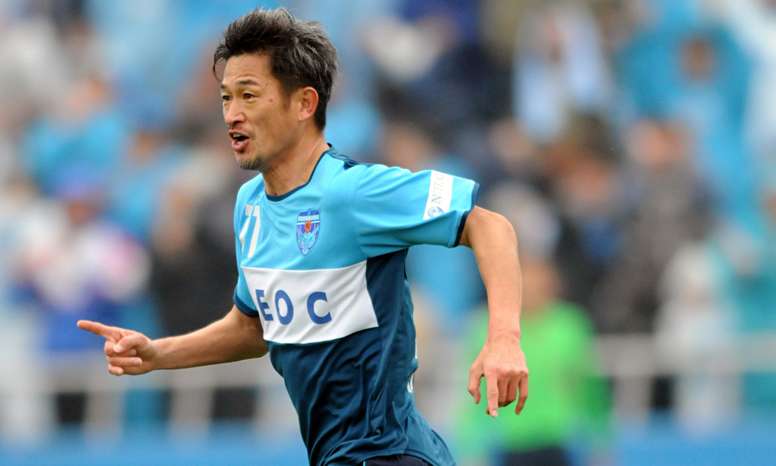 Japanese player Miura will retire from football in his 50s
The striker, who is 49 years old, has signed a new one-year contract.contract with Yokohama FC, the BBC reports.
This means that the veteran will continue to play professional football for a 32nd season in a row and way past his 50th birthday, which is on 26 February.
"I hope to keep fighting with all my might together with people involved with the club, my team-mates and supporters who have always given me support," said Miura
Miura already holds the record for the oldest player to score a goal in the Japanese league, as he was on target last season.
The Yokohama player had a long career outside of his country as he played for Santos in Brazil as well as for Italian club Genoa and Croatian side Dinamo Zagreb in the 1990s.