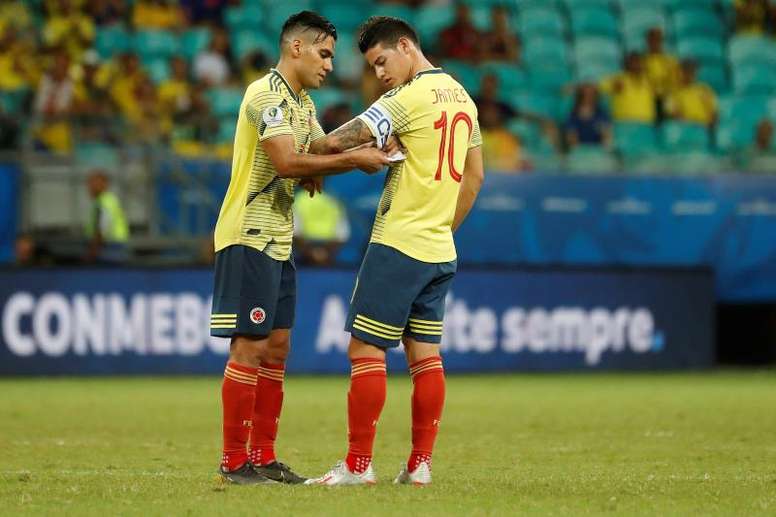 James to be offered Maradona's no.10 shirt to join Napoli
Everyone at Napoli is hoping that James Rodriguez will become their marquee signing this summer. With Juventus hiring Maurizio Sarri, a response is needed from Naples and the Colombian's arrival would surely help the Carlo Ancelotti's side in their pursuit of the perennial champions.
For now, the transfer is on hold whilst the midfielder takes part in the Copa America with Colombia. Real Madrid want a hefty fee for the star, but Napoli are currently only interested in a loan deal.
Despite this difference in positions, Italian reports are insisting that a deal will be done. De Laurentiis has accepted that Napoli will need to free up some funds to be able to afford the Colombia international's salary, meaning exits are likely.
Napoli aren't a team who usually spend big on players, although they did so a few years ago to bring Gonzalo Higuain over from Madrid. Agent Jorge Mendes is currently working on a deal that would benefit all parties involved.
James would be presented in front of thousands at the San Paolo stadium, with Napoli reportedly willing to offer him the no.10 shirt that had been retired in honour of club legend Diego Maradona who shone for the Naples club in the 1980s.