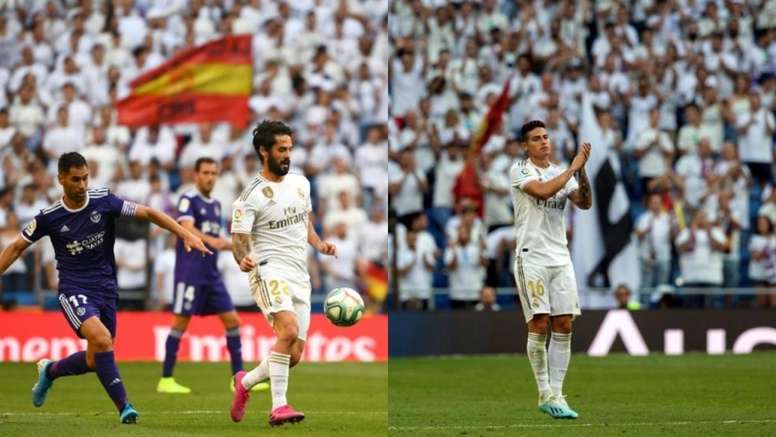 James and Isco exchanging roles
Not everyone gets their own way at a club like Real Madrid, where everyone wants to start and be a key player. You have to have a big squad, but not everyone fits in the starting XI. That is the case with James and Isco.
At the moment, James Rodríguez is at a good spell in his career. If the fans were now starting to grow to him and Zidane was playing him more, he came on as a sub on Saturday to finish a game that was almost a disaster.
Real Madrid were winning 3-0, and in the last 15 mins, Granada surprised them to make it 3-2. Zidane brought both of them on to keep the ball and not concede. While Isco went unnoticed, James was taking the applause at the Bernabéu.
It is true that Isco has just returned from an injury, and the stats show that it didn't leave him in a good place: he gave the ball away 7 times and misplaced 5 passes in just 20 minutes. He is quite secondary at the moment, that's why the 'boom' of James doesn't do him any good.