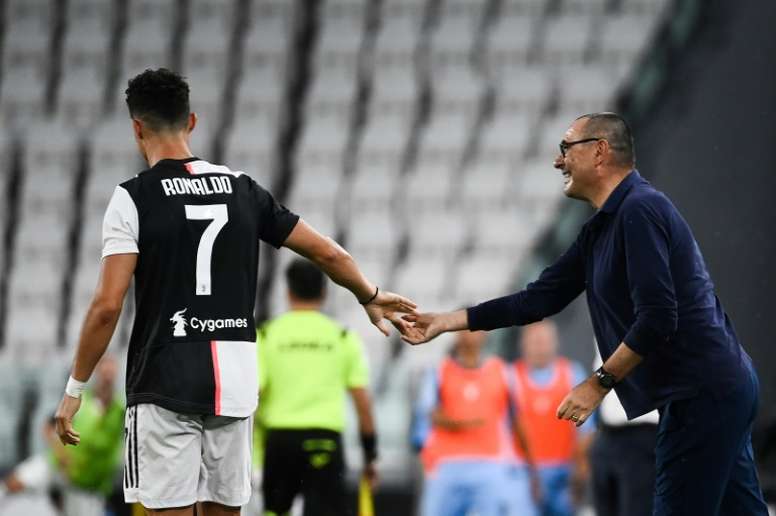 Italian media say Cristiano Ronaldo detested Sarri
It was a surprising move. Juventus were unable to complete the comeback against Lyon in the Champions League and, despite winning Serie A, Maurizio Sarri was sacked after the last 16 exit in the Champions League. In Italy they are saying that his bad relationship with Cristiano Ronaldo could have contributed to his dismissal.
That is what 'La Gazzetta dello Sport' says. According to the Italian paper, the Portuguese was not at all happy with Sarri's coaching methods. His discontent could have been key to the coach's departure.
Sarri's sacking came amid rumour that Cristiano Ronaldo could move to PSG. It is not far fetched to think that Juventus decided to get rid of their coach to keep Cristiano happy. That way he will stay in Turin for at least another year.