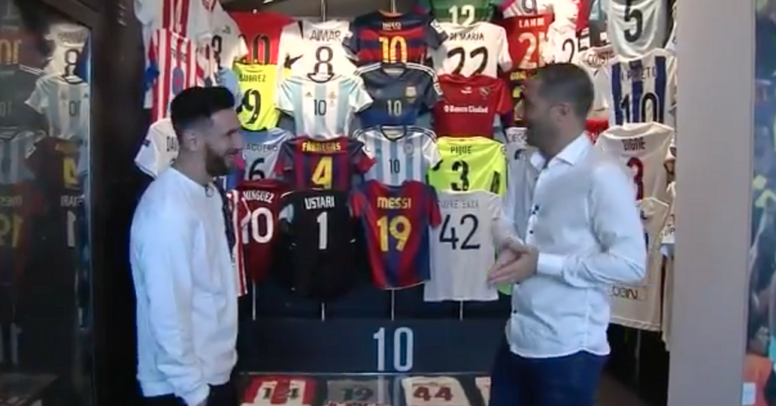 'It would be terrible to see Neymar at Madrid'
Leo Messi, who had not previously publicly expressed his view on the future of his ex-teammate during the past few seasons, gave his view on the much-discussed rumours about Neymar moving to Real Madrid.
The Brazilian caused major waves last summer when PSG broke the world-record transfer fee to sign him from Barcelona, bringing him in for €222m. This move ended many Barca fans' love for Neymar, with many seeing him as a traitor. Now, with the never-ending rumour that Neymar is aiming to engineer a move to Real, Messi confirmed that Barca's fans would take a much worse view of the PSG player if he made the switch to the Bernabeu.
"It would be terrible to see Neymar at Real Madrid," Messi stated. "Because of everything that he meant for Barcelona. It would be a big blow for all the fans."
The Argentine would be just as unhappy as the Barcelona fan base to see the young star move to his rivals. Neymar was an incredibly important player for the Catalan side, scoring 105 goals and contributing 61 assists during his time with them. Since he left, he has remained the centre of media attention, with many people speculating that he wants a move to Zinedine Zidane's team.
The latest rumour is that Real would be willing to pay €370m to sign the forward, who was recently included in Tite's 23-man squad for the World Cup, after stepping up his recovery from his broken foot. Despite the continuous rumours over his future, PSG president Nasser Al-Khelaifi has repeatedly assured fans that Neymar is going nowhere.