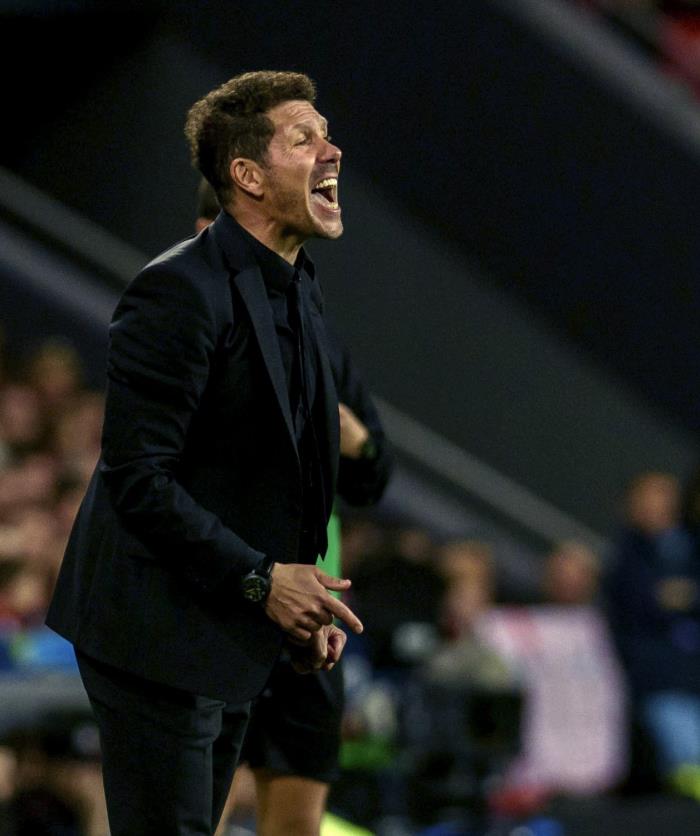 "It's not my worst week as Atletico manager"
"After the bad match in Turin, we paid the price for creating nothing in the first half [against Athletic Bilbao]. In the second it was different and we showed we wanted to win, we had some chances but we didn't convert them," lamented Simeone.
When asked about if that defeat could be fatal for his side's hopes of winning the La Liga title, the Argentine simply commented that "it is the moment to observe and grow".
"In recent years we have been accustomed to fighting for some title towards the business end of the season but this year we have distanced ourselves from such battles. But we are in a good position in La Liga and we will fight until the end for the title."
He also said that the week had not been his "worst" as Atletico manager, and said his worst moment had been losing the Champions League final in 2016 to Real Madrid on penalties.