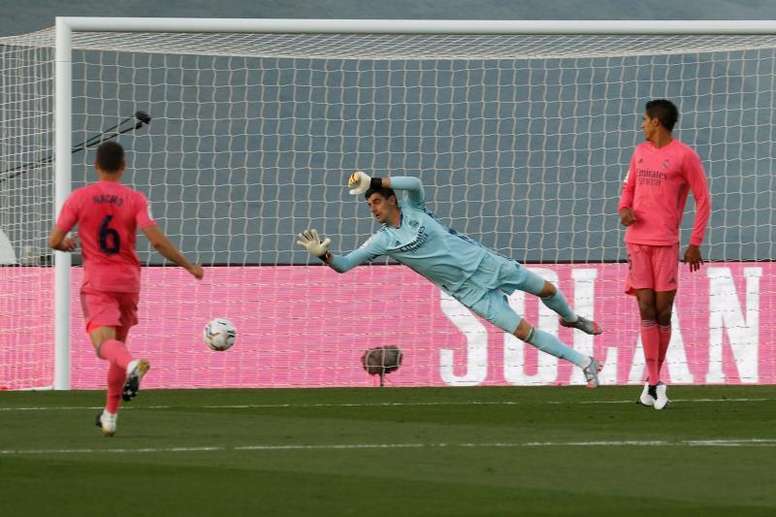 "It's not easy to explain, we have to talk amongst ourselves"
Real Madrid keeper Thibaut Courtois was upset about the lack of time the team had to prepare ahead of the league game with Cadiz due to the international break and, after losing for the first time this season, said that losing "is always good as it wakes you up"-
"It's difficult to give an explanation now. We were very bad in the first half, I had to make four saves, we didn't with the duels and they were better in almost everything. At half-time, the gaffer made changes, we were better, but Cadiz are a very well organised side which defend very well. If you fall behind to these teams, it becomes very difficult," he told 'Movistar+'.
"A defeat is always good as it wakes you up. You have to get back to work, see what we are doing badly and improve, but you don't have to do anything more than that. It's a bad defeat, you have to win at home especially, but now we have to play well against Shakhtar, win and go with confidence to the Camp Nou," he added.
Courtois could not think of reasons to explain the poor performance in the first half. "It's not easy to explain," the Belgian said. "The 20 of us only started training together this Friday. It's difficult after an international break because you can't all train together, but it's not an excuse," he added.
The Belgian goalie said the whole team was at fault: "In five matches we've kept a clean sheet in thres, but we weren't good in attack or defence, in everything.