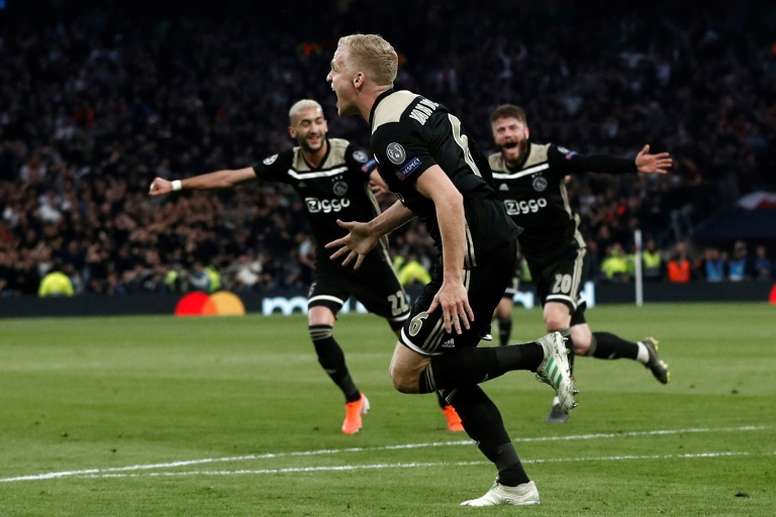 It is believed that Van de Beek's signing by Madrid is done
Despite his signing coming to a stop and nobody has spoken about him for a long time, Danny Van de Beek's future could be with the Whites.
In their country, the newspaper 'De Telegraaf' states that he will arrive at Chamartin. They revealed it whilst confirming that he will not sign for Manchester United.
"Doony Van de Beek will not leave in the winter market, but after this season, he will go to Real Madrid. His signing is already done. Manchester United have no possibility of signing him," Valentijn Driessen explained.
The player himself has left the door open to an exit a few days ago in a chat with the 'Daily Mail' and now those words seem to make even more sense: "I said it before and I'll say it again: I'm staying at Ajax this season. We'll see if I leave the team this summer or go on for another season".
This new rumour comes just when Fede Valverde seems more adapted to Madrid's first team. Do the whites need Van de Beek after the explosion of the Uruguayan?