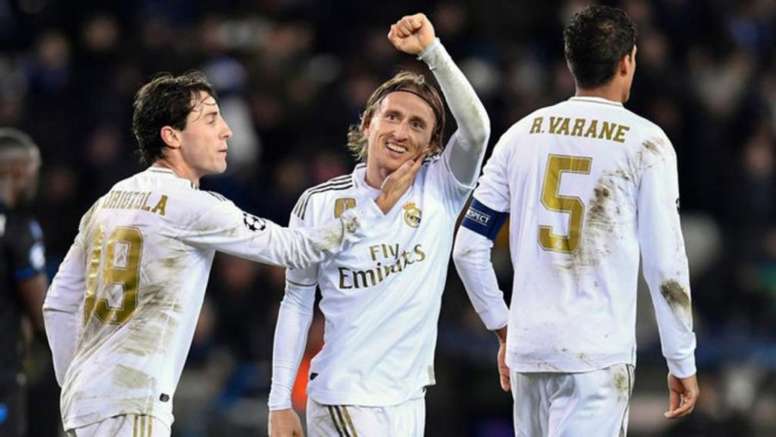 "It doesn't matter which rivals we face"
Real Madrid closed the Champions League Group Stages with a great 1-3 win over Club Brugge.
Luka Modric scored during the game, and just after the match he spoke to 'Movistar Liga de Campeones' to analyse the Whites victory.
"It was important to start the game well, to show good football and to win the game. We played well and we deserved to win. It's true that in the first half we didn't have much fluidity, but we weren't bad. In the second half we were a lot better," he commented.
"It doesn't matter what rival we face, there are never easy games. We are happy to be in the kockout stages," he finished.