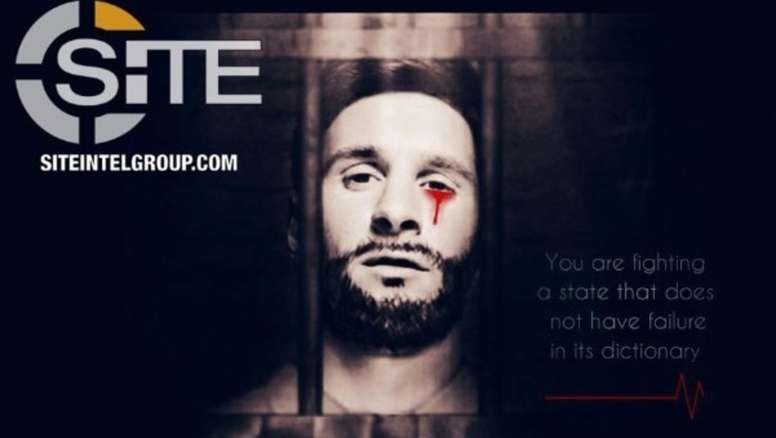 ISIS use Messi photo to threaten an attack on the World Cup
'SITE' reported on Tuesday that the image had been spread by the WAFA Media Foundation, which is thought to have links with radical Islam and has been used by ISIS for propaganda purposes in the past.
It is not the first time that ISIS have annouced the World Cup as a target, having previously released an image of a soldier of the caliphate armed with a firearm and explosives watching over the Luzhniki Stadium in Moscow.
Messi will be one of the stars of next summer's tournament and 'SITE' reports that ISIS have used his status and image as a way of spreading terror among the footballing fraternity.
The Barca and Argentina star appears in the warning from the radical group being held prisoner and crying blood.
Pro-#ISIS media unit Wafa' Foundation continues to threaten 2018 FIFA #WorldCup, this time using an image of #LionelMessi in a prison outfit pic.twitter.com/isB8RDKYAK

— SITE Intel Group (@siteintelgroup) 24 de octubre de 2017