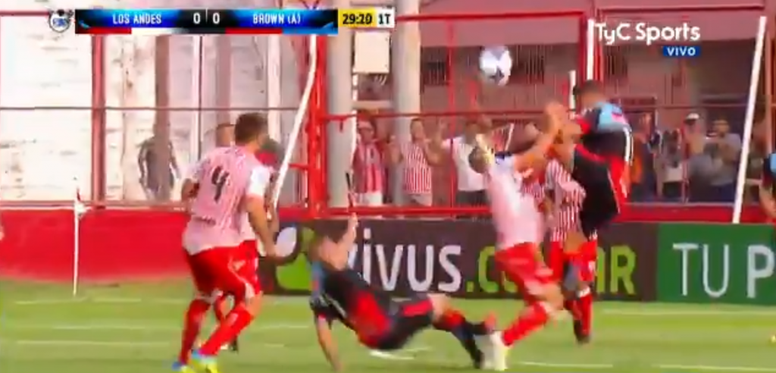 Is this the worst tackle in football history?
In the depths of the Argentinian second division, Los Andes took on Brown in a routine league clash.
30 minutes into the game, the score was still goalless and looking for opener. Little did fans know that the tie was about to seriously heat up...
Soaring through the air, Minadevino met opponent Gustavo Turraca's face with a karate-style high kick and brought him crashing to the floor. Immediately after, the referee dealt the most certain red card he'll ever give out in his career.
Turraca bravely carried on and was spotted sporting his war wounds after the game.
Check out the horror tackle below. Caution, it's not for the faint hearted!
24 de marzo de 2018