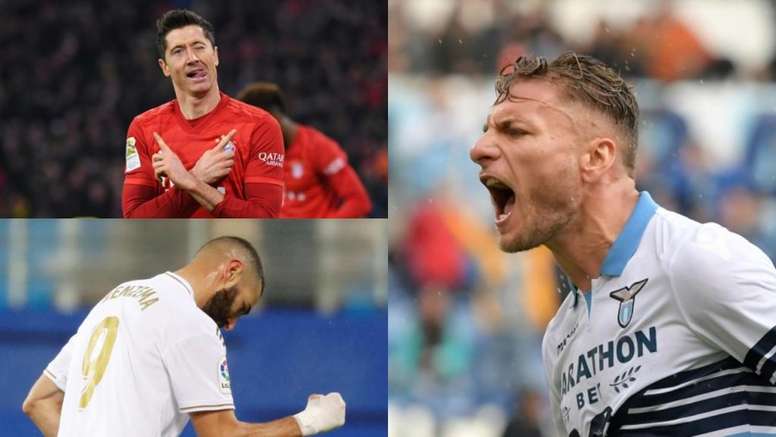 Is age just a number? The goalscorers who are past thirty
It is often said that after the age of 30, players' performances start going downhill, some quicker than others.
The goalscoring numbers begin to fall and, little by little, they leave room for the new generations.
However, this start to the campaign has been a rebellion of the thirty-somethings whose main mission has been to prove us wrong and keep scoring goals.
Most of the top scorers in Europe's top leagues are over 30 and are proving that age is just a number.
In Spain, Benzema is the top scorer with nine goals. At 31, the Frenchman is showing his most voracious version and leads Real Madrid. Like a fine wine, he gets better with age.
Special mention should be made of Robert Lewandowski who has become goalkeepers' worst fear in Germany. The Bayern Munich player has scored 16 goals in 11 Bundesliga matches and, at 31, leads the bid for the Golden Boot.
The Premier League also boasts a thirty-year-old 'killer' who exploded late: Jamie Vardy. The Leicester striker, with 32 springs to his credit, accumulates 11 goals in 12 matches and continues to show he is an important asset.
Although slightly younger, Ciro Immobile and a Wissam Ben Yedder are both 29-year-olds and have scored 14 and 9 goals, respectively, making them top scorers of Serie A and Ligue 1.