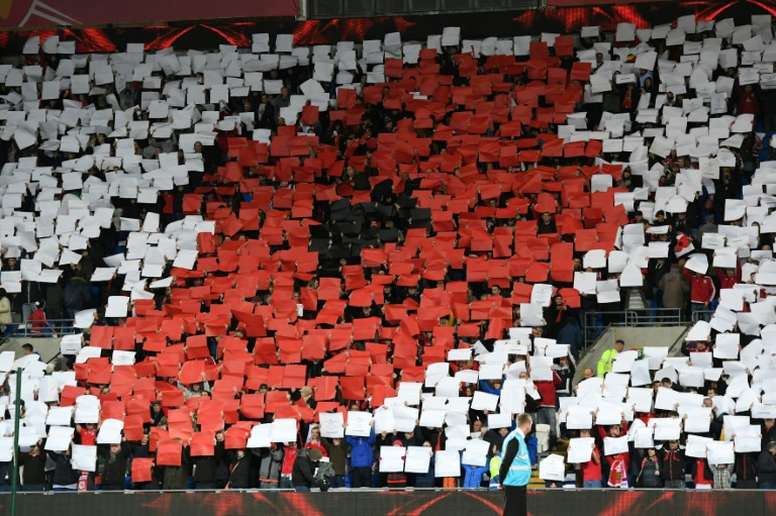 Irish FA seeks 'urgent' FIFA meeting over fine
The Irish FA board expressed "severe disappoiment" at the fine (14,000 euros/$14,600) imposed by FIFA's disciplinary commission on Monday.
The English FA has already said it would try to appeal against a 45,000 Swiss franc fine imposed for wearing poppy armbands as a tribute in their November 11 Armistice Day game against Scotland.
Scotland were fined 20,000 Swiss francs for making the same gesture while Wales were also fined 20,000 Swiss francs for their remembrance tribute the same day. FIFA said all had breached a ban on political symbols on kit during official games.
"The board of the Irish FA wishes to express its severe disappointment that the FIFA disciplinary committee issued the association with a fine and a reprimand for acts of remembrance at the Northern Ireland v Azerbaijan game on Armistice Day," said a statement.
"In the weeks leading up to the match on November 11, the Irish FA had discussions with FIFA to get guidance on what was permitted within the laws of the game. Having followed that guidance in the delivery of the acts of remembrance at the match, it is extremely disappointing that the FIFA disciplinary committee came to the conclusions that it did."
The Irish FA said it cannot appeal under FIFA regulations and would not pursue any further legal action.
"However, the association will write to the president of FIFA to arrange an urgent meeting to seek clarity on this issue going forward."
FIFA disciplinary committee chairman Claudio Sulser said Monday the world body was not making judgements on "specific commemorations as we fully respect the significance of such moments in the respective countries".
But he said "rules need to be applied in a neutral and fair manner across FIFA's 211 member associations".
"In the stadium and on the pitch, there is only room for sport, nothing else," Sulser added.