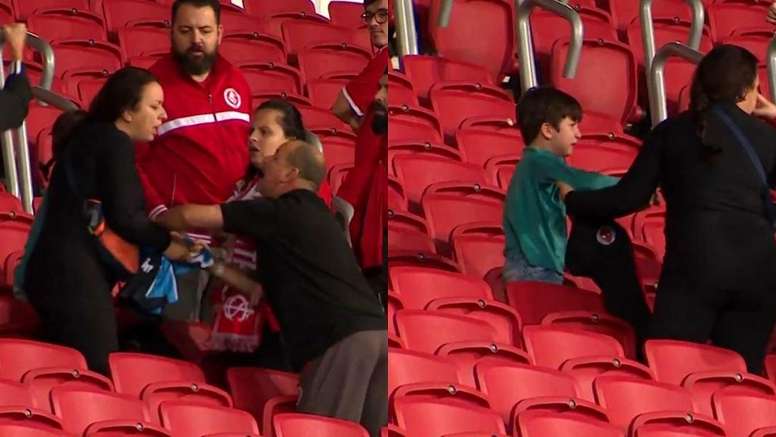 Internacional fans try to take Gremio shirt off a kid!
It was matchday 11 of the Brasileirao and Internacional and Gremio were facing each other in a top match in Brazil. The match, which ended 1-1, was marred by a shocking incident in the stands.
A woman, who was with her son, celebrated the equaliser which the visitors got and according to 'GloboEsporte', they took the shirt off her. Several Internacional supporters came over to take it off her because she was celebrating in the home section and they considered it to be a lack of respect.
The Internacional fans wrestled with the mother and son when a security man came and took the shirt off the lady. He said to her that he would give it back after the game in order to prevent a fight. The home supporters were not having it though and kept pushing her. They tried to throw her out.
July 21, 2019
The kid fought to not get the shirt taken off his mother, but he was unable to prevent it. When he saw they took the shirt off him, he started crying. Everton Chives and Jean Pierr, two players, used social media to try and locate them. 'GloboEsporte' says the security man gave her the shirt back later.
July 21, 2019