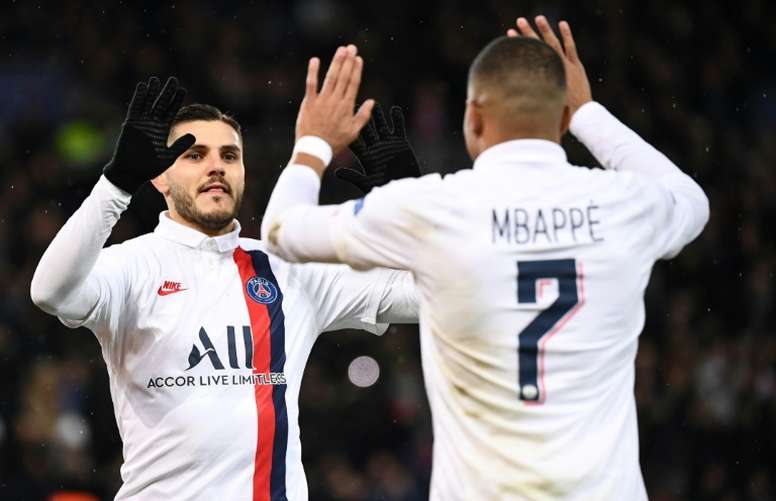 Inter shaking: Icardi faced with PSG
There's no time for calm at the Parc des Princes. The atmosphere is heated in Paris.
According to 'La Gazzetta dello Sport', Mauro Icardi has confronted PSG. He's not quite comfortable yet with Tuchel in charge.
And that would clearly be a problem for PSG. Because Inter counted on selling him to PSG for some 70 million euros.
If that tense relationship continues and PSG decide not to execute the buyout option that they have on the player, Inter will no longer get the 70 million that they were counting on getting.
The aforementioned source previously said that PSG will soon meet with Inter. There they will tell the Italian side if they are buying Icardi or not.
The situation upfront for PSG isn't the best either. Cavani will go in the summer, and if Icardi's goodbye is confirmed, Tuchel's side would now lose 2 attackers.
Icardi is aware that he is not going to lack suitors in the market. Napoli are the latest side to join the list of teams after the Argentine.