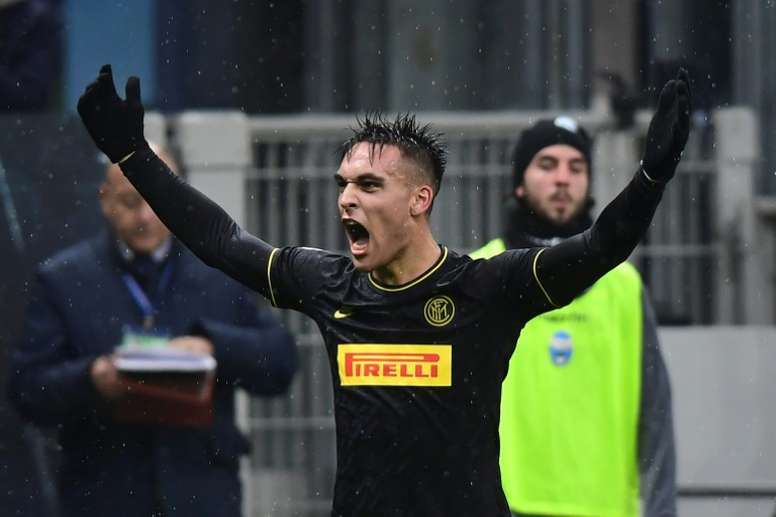 Inter respond to Barca's Lautaro interest
Lautaro Martinez's name is mentioned every day. Inter are aware of Barcelona's interest in the striker.
The vice-president of the Italian club, Javier Zanetti, spoke about this topic with Christian Vieri. "When we signed him, we knew very well where he would reach, we awaited this moment," he said.
Zanetti believes that at Inter he has everything available for him to grow and they are confident of keeping him away from Barca. "He trains very well under Conte, he can grow and we can still give him a lot. We have not thought what will happen, but I see him fine here with his teammates, he enjoys himself and he is perfectly fine with Lukaku," he continued.
But there are those who think that his game would be much better at Barcelona. Victor Blanco, the president of Racing in Argentina, imagines him together with Leo Messi.
At Inter they want Lautaro to stay. The club's objective is to fight for the Scudetto. "There are many good youngsters who are active at this club. The aim is compete to win and, under Conte, there are conditions for him to do it. There has been lots of progress this season," he analysed.
Lastly, he said he was delighted with his role at Inter Milan. "Being the vice-president is prestigious and comes with responsibility. I like it. When you stop playing, who can't expect to be given everything because of your career as a footballer, you have to start from scratch again," he concluded.