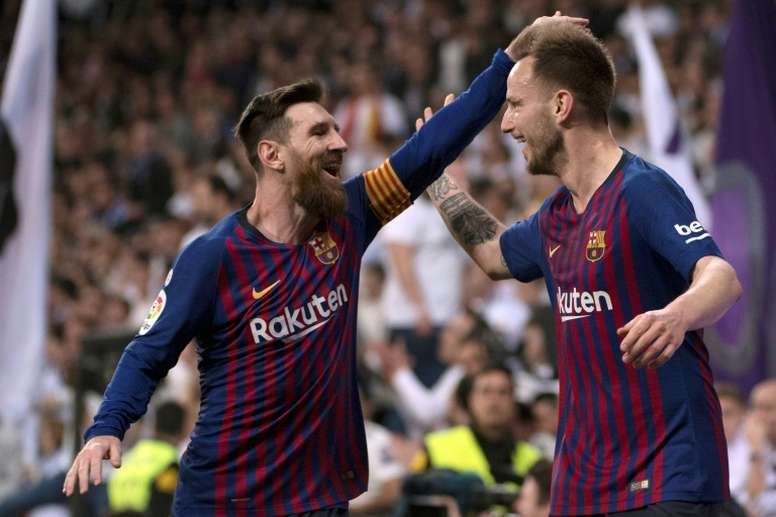 Inter renew their interest in Rakitic: €30M offer
It is not an easy task to get Ivan Rakitic out of the Camp Nou, but it is not impossible either. Inter Milan must think the same thing, as they have been trying signing the Croatian international midfielder for months now.
At 31, Rakitic is one of Barcelona's most important players, a key member of the Azulgrana team since his arrival in Catalonia in the 2014-15 season, after leaving Sevilla behind.
Since then, he has played a total of 274 official matches and has scored a goal on 35 occasions. An undisputed starter in Ernesto Valverde's eleven, it's hard to imagine Barça without Rakitic, but it could happen, especially after De Jong's arrival.
Rakitic's statements only a few hours ago alerted the 'culé' fans: "I have two years left on my deal and there's no better place to play than Barcelona, the best club in the world, but I need to play and not just enjoy walks around the city and the beach. I spoke with people at the club. Everyone knew I had other options. I want to fight so that the team see me ready to deliver on the pitch," he said.
"I want to thank the fans for the affection they showed me this weekend, but if nothing changed, we will have to sit down and talk about my situation again."
The former Sevilla player made it clear that, if he doesn't have opportunities to play, he will not hesitate to put an end to his six seasons as a Barcelona player, even though he still has two more years left on his contract.
Now, it seems the Italians are paying attention again, as 'Tuttosport' published in their Thursday edition that Inter will take advantage of this situation and make another bid for the Croatian for about 30 million euros, despite the fact that, always according to the sources mentioned, Barcelona will not accept any offer under 50 million euros for his departure.
10 October 2019