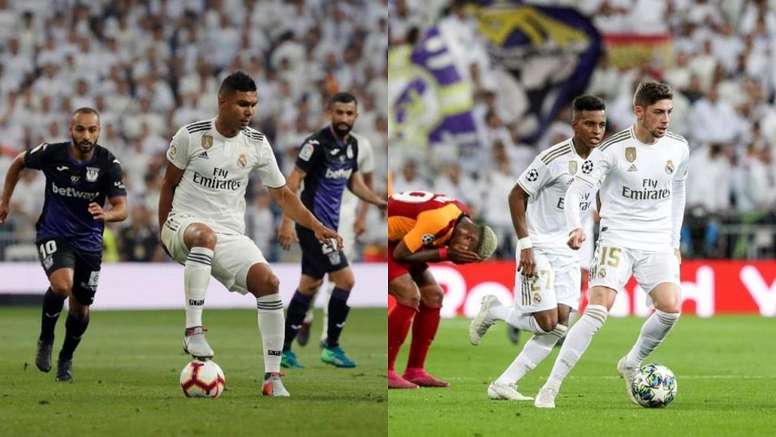 Indestructibles
Real Madrid are progressing well as the matches go by. After a hesitant start and several bumps, Los Blancos are starting to get back on track.
The facelift came against Galatasaray at the Santiago Bernabéu. They played extremely well against the Turkish outfit.
The next victim was Eibar, who conceded 4 goals against an angry Madrid who were hungry for goals. This improvement is due in part to Casemiro and Valverde.
Both have been capable of uniting and forming a total footballer in midfield. Real Madrid have better stats in both attack and defence when they are playing.
So far this season, they have played together on 7 occasions, with Madrid scoring 22 goals and only conceding 2.
But it doesn't stop there. Madrid haven't even lost when both of them have been playing. The chemistry between the Uruguayan and the Brazilian is real and this could suit Zidane well with eyes on the 'Clásico'.