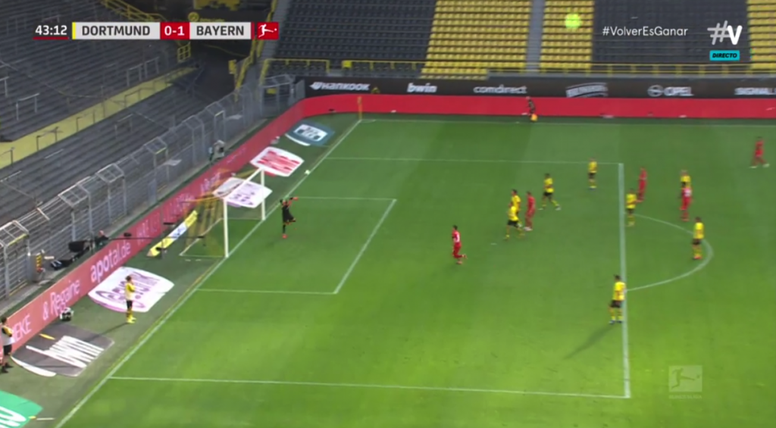 Incredible goal from Kimmich: chip with 5 opponents near
It was the last few moments of the first half of the match between Bayern Munich and Borussia Dortmund when the deadlock was broken. Kimmich scored a beautiful goal to add to the history of 'der Klassiker'.
Flick's all-rounder got the ball just a few yards from the eighteen-yard box and with up to five players around him. He didn't lift his head, he had it all planned.
Kimmich knew how to find the perfect gap amongst the 5 opponents to score a perfect and subtle chip that Burki could do nothing about.
The Borussia Dortmund goalkeeper jumped as high as he could, but he was caught slightly off his line and it was enough to keep him from clearing the ball. A touch of magic from Kimmich.
May 26, 2020