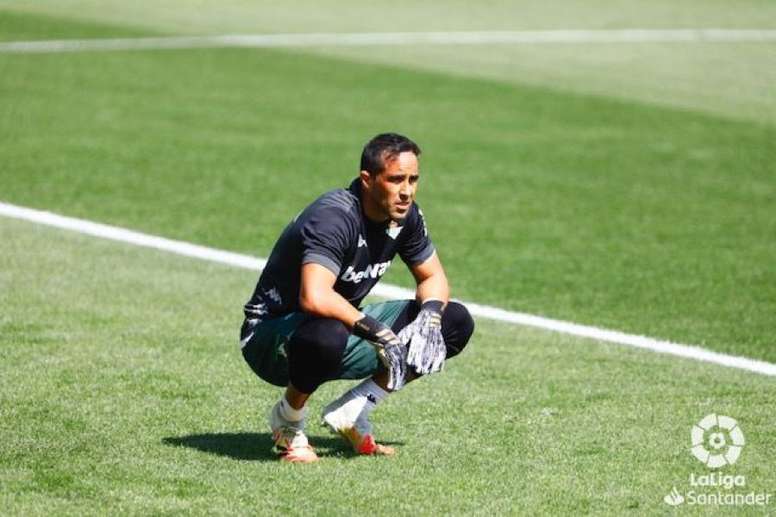 "In teams like Barca or City, the goalkeeper has to be a centre-back"
Bravo will try to stop Real Madrid this Saturday, who will be looking for their first victory. The Chilean goalkeeper knows too well what it is like to play against the Madrid side, he's played against them 13 times.
The goalkeeper, formerly of Barcelona and Manchester City, spoke about his time in two of Europe's biggest clubs and what it takes to play there.
"Not just any goalie can play for these teams. It is something that only those of us who have had the privilege of being there understand. The easy thing is to put yourself inside the six-yard box and dedicate yourself only to stopping," he explained in 'El País'.
The Chilean said that to play there, "you must be a defender, help to take the ball up from behind to generate an attack and get ahead. Playing forward and knowing how to read the game is not something many goalkeepers do," he added.
"The keeper who doesn't have this quality suffers much. And even more so in Camp Nou with 100,000 fans getting nervous because the goalkeeper cannot control or pass a ball. They don't forgive you for putting it in the stands. I enjoy doing something that very few do," said Bravo.
The now Betis goalkeeper recalled his time at Barcelona. "It was a wonderful time. I shared a dressing room with great players and magnificent people, so I have great memories of everything I experienced there. I was ther in the years where we won everything. It was an incredible group, playing with Leo, Andrés, Xavi, Alves, Gerard, Busi, Ney, Luis, Masche... We had great respect for everyone," he said about it.
Bravo wanted to explain why he chose Betis: "It was very easy. I sat down with my family and we discussed our options. My children gave me their views and the conclusion was that we agreed. We would go to a good club, a good country, a good city. We were all delighted".