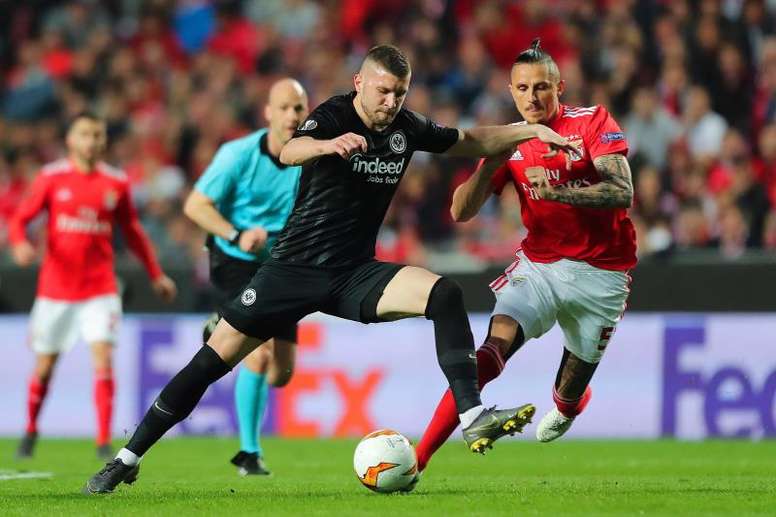 In Germany they have also confirmed the signing of Jovic
The agreement between both parties came to light this Wednesday. And the same story was being reported the following day in Germany, at least it was in 'Sky' Germany.
As was said on Wednesday, the announcement will be made once the Bundesliga has concluded this weekend. Eintracht Frankfurt are still playing to try and get into the top four and seal a Champions League spot and they do not want Jovic and the team's concentration to be affected.
As well as confirming that it will cost 60 million euros, 'Sky' say it will be a five year contract.
Therefore, Zinedine Zidane can now breath easy as far as looking for a '9' to support Karim Benzema is concerned.
In recent weeks the option of Jovic playing for Real Madrid and not Barcelona had gained momentum and this could well be confirmed shortly.
As well as the Serbian striker, the signing of Eden Hazard is also considered a certainty some time this month. Just like with Jovic, the announcement of Hazard's signing would be delayed until after the Europa League final on 29th May.