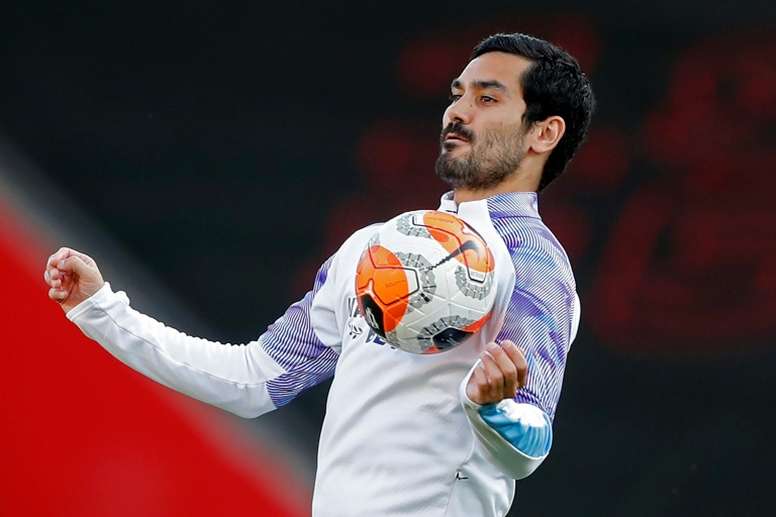 "If we play like we did at the Bernabeu, we can go through"
Man City midfielder Ilkay Gundogan says he is not thinking about Real Madrid's improvement since February and he asked for his team to play in the same way as they did in the Champions League first leg.
"Real Madrid's good form is something I'm not even thinking about. We must play in the same way we did at the Bernabeu in the first leg and I'm sure we can go through," Gundogan told the club's website this Thursday.
For the midfielder, "the only thing" they have to do is think about themselves. "Knowing that we have the quality to go through and that we do very well in this competition is enough motivation for me," he warned.
In any case, what is for certain is that City are going to "analyse" the Spanish outfit. "But I don't want to think about their current form," the 29 year-old City footballer insisted.
"It could still be a great season. We have a big match against Real Madrid. The Champions League is the last chance we have to win a trophy this season (excluding the Carabao Cup) and we know it'll be quite difficult, but not impossible. We need to try and give our best. I'm sure we are going to be better than Real Madrid, now it depends on us to show that," he concluded.