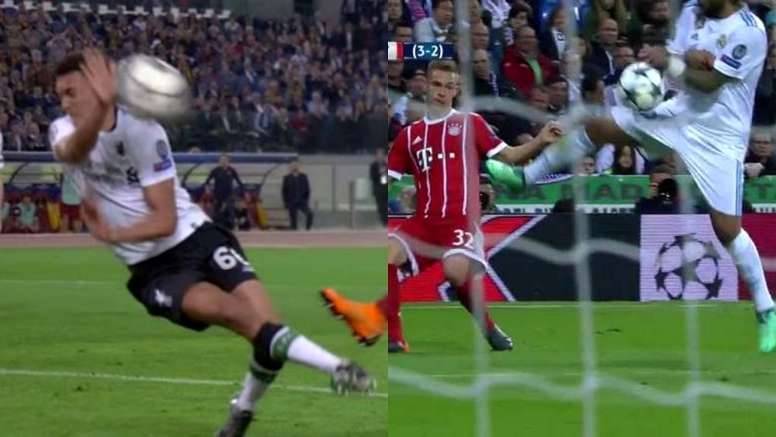 'If there were VAR, the final would be Roma-Bayern'
Although Real and Liverpool are the sides that made it to the final of the UCL, players and fans from both losing sides have expressed frustration at refereeing decisions.
After a few penalty calls went against Bayern Munich on Tuesday, Roma also felt that the referee missed some big decisions in their clash on Wednesday. The ref appeared to miss a handball in the box from Trent Alexander-Arnold, as well as ruling Edin Dzeko offside when he was fouled by Loris Karius.
Speaking after the game, Florenzi said it was a bitter pill to swallow. "The bitterness remains," he said, speaking to 'Mediaset Premium'. "Especially for that penalty and what would've been a red card. We could've gone 3-2 up and attempt the miracle that we only grazed."
"It does make you angry to go out like that. We conceded seven goals over two legs, but without the first Mohamed Salah goal being offside, then the penalty on Edin Dzeko who wasn't offside and the really obvious one with the handball…"
The Italian went on to call for VAR technology to be introduced in the Champions League, saying the final could have looked a lot different with it.
"If there was VAR technology in the Champions League, I don't know if the final would've been Real Madrid-Liverpool," he said. "VAR takes away a lot of doubts and it can happen that a referee doesn't see it in a split second, but in 10 seconds you can watch the footage and be sure."
"Roma could've achieved something extraordinary, which all of Rome was dreaming of. I think all of Italy is proud of us tonight. It has to be a starting point for us and not a finish line, as we must want to live these nights again."
"We are very proud of this jersey and I think our fans are proud of what we've done too."