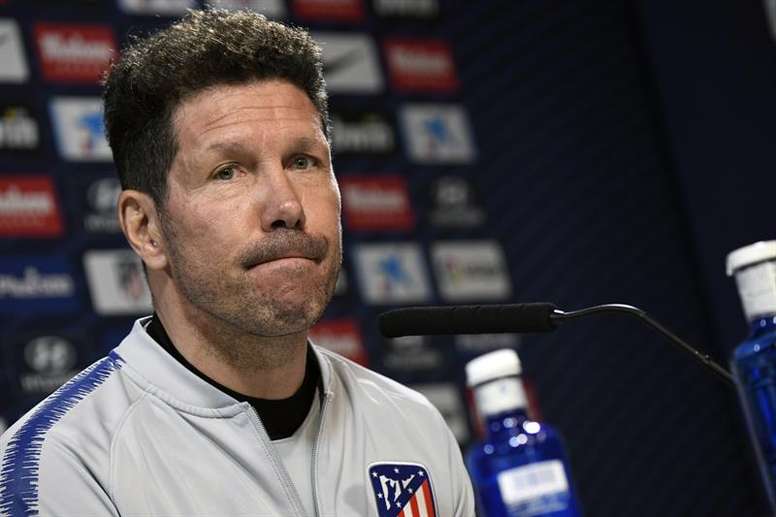 "If the fans have to be angry with somebody, it should be with me"
"I don't have anything to say to the fans. I simply want to thank them from the first day I played for this club to the present day. In this spell as manager, you will get criticism, obviously; I'm responsible for everything that happens in this team. The man responsible for what happened the other day was me, If the fans need to find anybody, it's me," he said.
"I know we are in a very fickle business. One day they speak wonders of you and the next day you get fierce criticism and you shouldn't be happy in either of the two situations. You have to carrying on doing your work, which is to improve the team, try and keep growing and looking for goals which each day bring us to what has happened to us; that being knocked out of the last 16 by Juventus causes pain and bitterness. We have to keep competing as always, with the resources we have got and allows to be in the position we are in, continued the manager after the morning training session.
"From my side, you have to know how to accept criticism. I don't have any problem with any type of opinion. I am very respectful with all types of criticism because many can be fair and others not, stressed Simeone who said he was "down and bitter" after the "tough" defeat suffered last Tuesday.
"I feel questioned in every game, in every game each person plays, if it pays off, if it doesn't, if I should have done this or that... This every day. I'm not one of those people who thinks "I have nothing to prove because I have already shown my worth. No, for me, in football you have to prove your worth every day. I am sick of saying that football is a day to day business and this is the perfect example of it." he said.
"No one ever gifted me anything. And everything we have achieved or haven't achieved has been through hard work, effort, overcoming setbacks, learning to accept criticism and not changing our game when we get praise. And understanding that football is very dynamic, that it's so great that results can come out of the blue and cause you pain, just like the other day."
At the same time, Simeone sticks to "the same strategy": "Keep on growing as a club and improving as a team. A clear sign that we have improved is that today, losing how we lost obviously annoys us, irritates us and causes debate, because we have come on greatly and therefore people always aspire to more."
"It's normal that the first or second day you are still hurt by it. If it didn't (the defeat in Turin), it would be odd. But this is a game. This goes on. We are in a league where we are competing very well and we need to continue to break up the big two in Real Madrid and Barcelona hopefully for the rest of the season. That is our dream and what we need to do. Nothing is going to change that", he said.
Now looking head to Saturday's trip to San Mames to face Athletic Bilbao, he said this: "It's a tough game, complicated, against a team who is in some ways similiar, not because of its footballers, but because of the way they play, to how Juve plyed the other night. Hopefully, we can come out on top. It's clear that it will be a high intensity game. Athletic Bilbao look a very good side since they changed their manager and bringing back the signs of their identity and history. We have to play well and from then on, in the final 10 games of the season, let's see what happens."