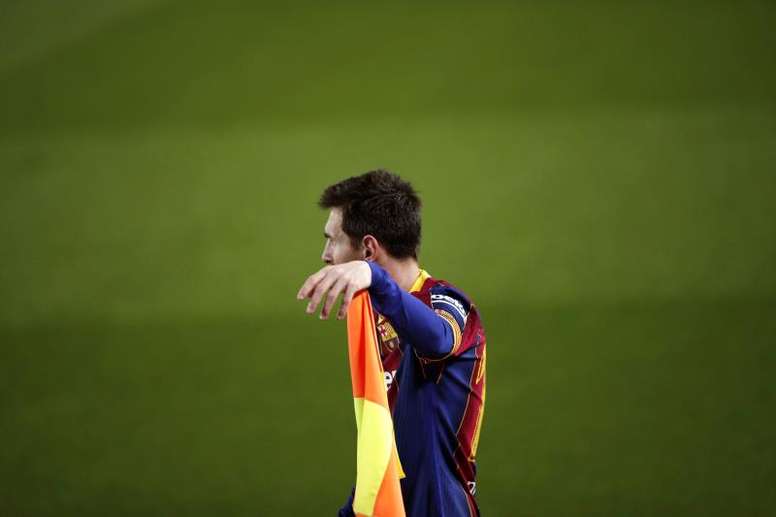 "If PSG go for Messi, we can't compete with them financially"
Benedito, Freixa, Laporta and company are looking to become the next Barcelona president. Only one will get it.
There are several topics which concern the pre-candidates. One of them is obviously Leo Messi's future. Benedito talked to 'Radio Marca' about it recently.
"When I heard Neymar saying he would play with him again, I thought 'Jesus, careful with these guys' because PSG belong to Qatar. They are organising a World Cup, who have a dictatorship which owns a club... If PSG want him, we can't compete with them financially," he said.
He is confident that Leo Messi himself will decide his future and, of course, that he stays at Barcelona. "I hope the day arrives when Messi says that, after 20 years, he wants to continue. We all want him to stay. He's the best player in the world," he continued.
"I heard Messi say that he wanted to leave Barca and a decision like that isn't made because he got out the wrong side of the bed. The first thing will be for him to change his mind. If we have to compete with another club, we won't be able to financially," he stressed.
The Catalans are not going through their best moment. "Barca are going through a very, very, very, difficult financial situation. It's unbelievable the damage the previous board have done to Barca. It's a very urgent issue. We'll have to spend three or four months taking very important decisions which we are already clear about," he said.
It is not the first time Benedito has made clear that persuading Messi to stay at the Camp Nou will be vital for his project. "Neymar? We have to be more concerned that the '10' doesn't leave" he said a few days back.