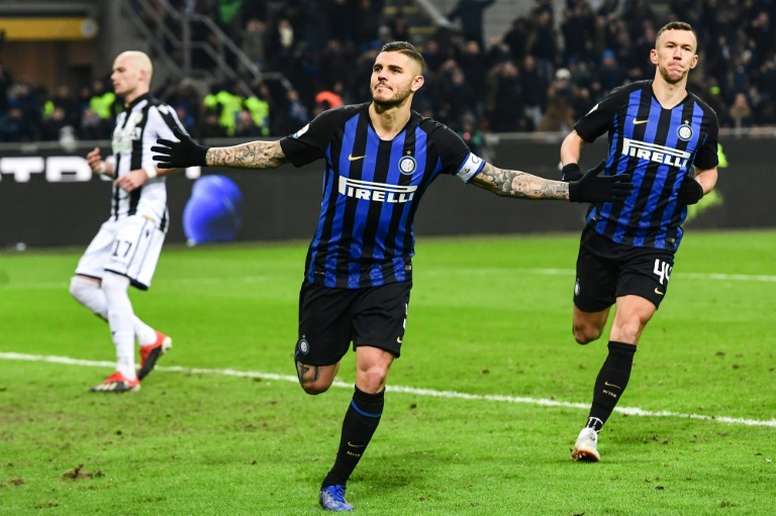 Icardi will not renew Inter contract
The saga that has surrounded the contract negotiations between Icardi and Inter is set to come to an end. After a tug of war that has gone on for several months, the forward's representative, Wanda Nara, has decided to end any form of talks with the Italian club. It was 'TYC Sports' that revealed that Nara has told the Inter board to forget Icardi, whose current deal will expire in 2021. The standpoints of the parties had always been very far apart, although 'Corriere dello Sera' had claimed that Inter would make one final attempt to persuade the player this week.
Upon hearing the report, Wanda Nara gave an interview to Spanish outlet 'AS', saying: "It is far from renewed, there are very important clubs interested in hiring Mauro and we are very far from reaching an agreement with Inter ". In the 'Nerazzurri' squad, Icardi's ongoing contract situation has been a fundamental issue. He is the captain, their leader on the field, and their top scorer. The forward has been very prolific, and as such, is of great interest to Real Madrid.
In fact, his name is high on their list of potential forward reinforcements for the current winter transfer window, although the arrival of Brahim Diaz could prove to be the first and last for the club. While this may be, 'Los Blancos' will not let up in their pursuit of the forward, who has already scored 13 goals so far this season. His agent Nara demands a salary of eight million euros, while Inter are only prepared to part with seven million including bonuses.
Furthermore, the partner of the number '9' has also asked that Icardi's 110 million euro release clause be removed. In this vein, Madrid, and the rest of the interested teams (of which there are many), will have a clear chance to make a move for the player. According to 'TYC Sports', Inter are resigned to having lost any hope of keeping their talisman.