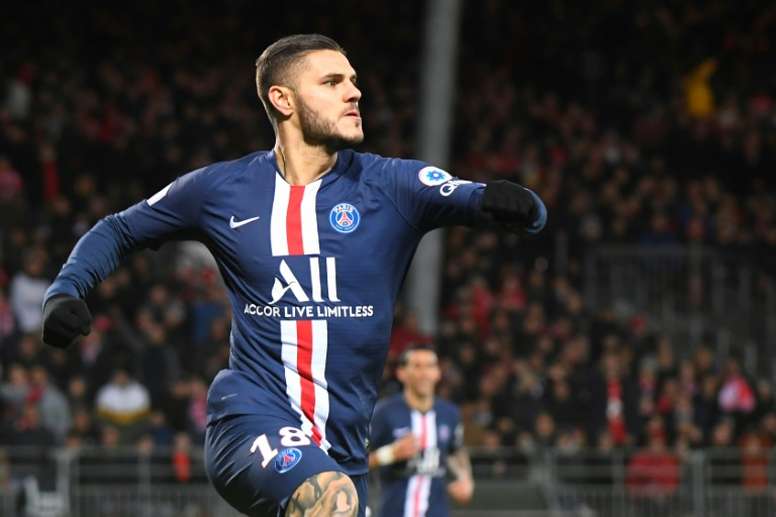 Icardi earned negative record and had penalty taken away
Mauro Icardi is having a spectacular start to the season. The PSG attacker, on loan from Inter, is producing spectacularly and hardly needs to get into the action to score a goal.
The killer instinct is one of his principal characteristics and game by game, he is continuing to show that he has not lost it. At the Santiago Bernabeu, he was a surprise starter, although Icardi ended up not taking full advantage.
He touched the ball just 11 times in the match before being replaced by Julian Draxler just 15 minutes from the end. An incredible stat which was a record low since the Champions League was formed.
Nobody in all these years has gone out in the starting XI and touched the ball as few times as him. That said, the striker was brought down by Thibaut Courtois in one of the more controversial incidents of the matchday.
The penalty, which seemed obvious, was changed after a VAR intervention to a free-kick for Real Madrid in midfield. Mauro Icardi saw his contribution to winning the penalty count for nothing.