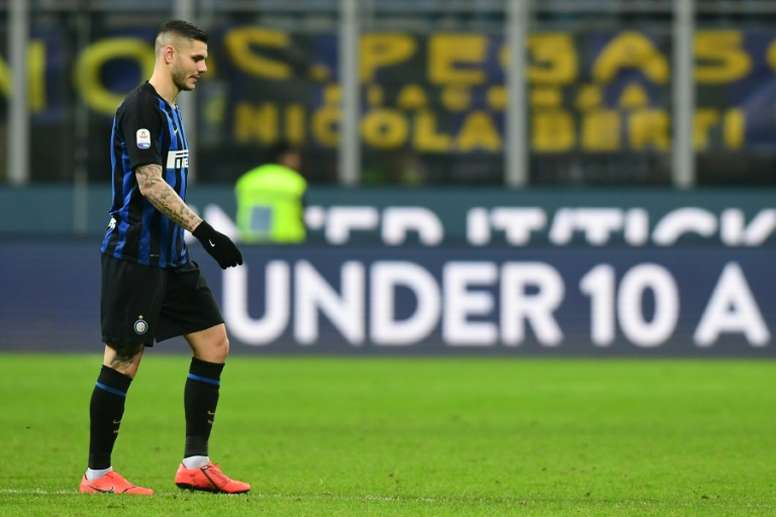 Icardi at a crossroads
After a year of hearing more about his controversies than his successes in football, Mauro Icardi's situation at Inter is still unresolved.
The Argentine forward should try to leave the Milan team, who have confirmed they do not want him there, but he is still awaiting a formal bid from other Serie A teams.
Juventus, Napoli, and Roma have all shown interest, but the requests from both the player and his club are endangering the transfer.
Turin's 'Vecchia Signora' is Icardi' preferred destination, but for the transfer to succeed the club would need to get rid of players like Mandzukic, Dybala or Higuain.
Meanwhile, Napoli are also a strong contender but the Ancelotti-lead club would have to get rid of Arkadiusz Milik before being able to afford the Argentine striker.
The Polish player is an option for Roma if they do not manage to sign Icardi, which means the transfers are tangled amongst each other and no team dares to make a move. However, the Roman team stands out as the main contenders for Icardi at the moment. According to 'AS', Roma is willing to offer 40 million and Edin Dzeko for the Argentine.
No option has yet materialised, and while Icardi waits, some fear that Icardi may end up staying, and therefore continue to be a problem for all involved. Antonio Conte is not counting on him, and could eventually leave him out of the squad all together, forcing the player to watch his team from the stands as he waits for the winter transfer market to come along.