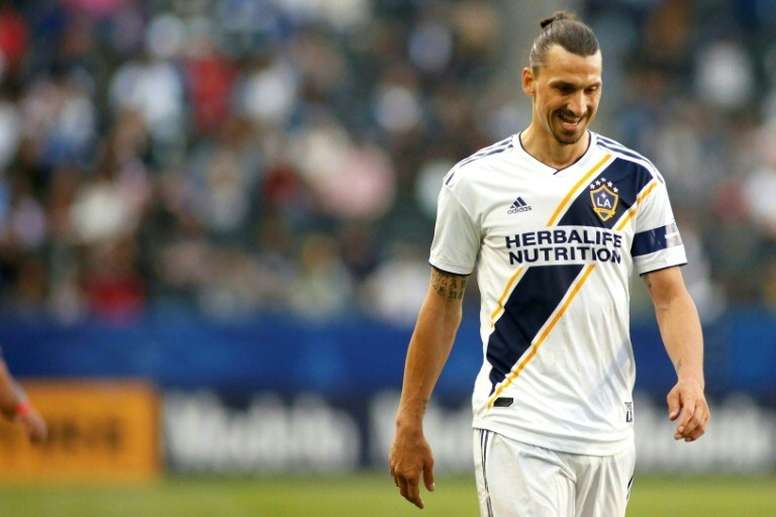 Ibra on Mbappe: "He is already a star"
The former LA Galaxy player is getting all the attention for his possible new destination. Milan dream of having there, because there was a lapse in which the club let sli`p that they were in negotiations to sign him, but everything could change at the last minute.
In this maelstrom of not knowing where he will end up playing, the footballer tends to grant interviews to analyse current players, and one of the names of the moment is Mbappe. He is a key player at PSG despite disagreements with his coach.
"He makes the difference. He is young and lets hope that he continues working hard. At 19-years-old he is already a star. I hope that he keeps his hunger that he has always had for football so that he can keep progressing and achieving even more. For him, he must keep a cool head, something that is sometimes difficult," Zlatan stated.
"When I played, everyone wanted to copy it. I had a style that is very elegant. It made me watch games on TV. Today I don't see much anymore. But now my favourite is maybe Mbappe, he stands out from the rest," he admitted when comparing him to his usual favourite, Ronaldo - the Brazilian.
To get Ibrahimovic's approval is very important, because the player is characterised by his dry personality and never having come up against either Messi or Cristiano. It is expected that the Gaul continues to progress as the former LA Galaxy expects him to.
In fact, he is one his team's priorities to renew, even ahead of Neymar. The Brazilian is more on the exit ramp than his partner by the constant attempts last summer to return to Barcelona, an operation that ended up as nothing.