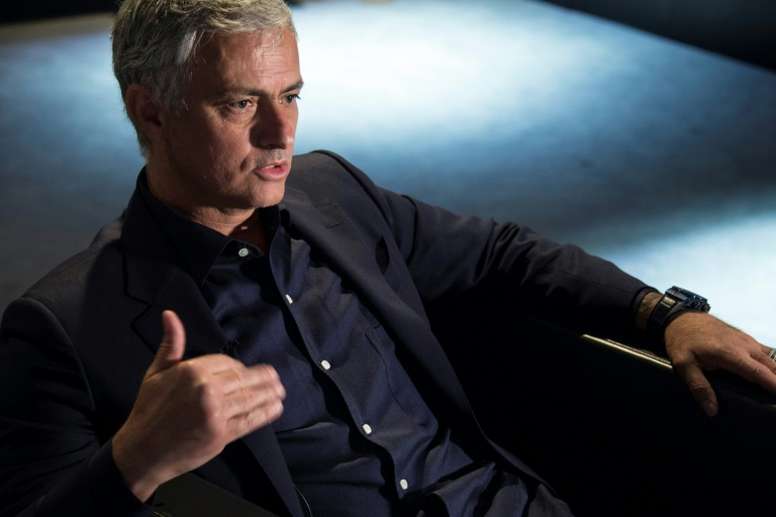 "I wouldn't like RM return because they've already got a coach"
Mourinho was interviewed by 'Cuatro' and talked to the TV channel about Real Madrid's current situation. For him, it is not as bad as what some are making out. "They're second or third, aren't they? And close to the leaders. It's not bad," he replied.
"If you look at it like that, if you focus on table, that's how it is. Now they've got Sevilla and if they win, they'll go ahead of them. Barca are behind Real, Atletico one point ahead of them...," Mou added.
When asked about being a candidate to replace Zidane, the Portuguese could not do anything other than praise the Frenchman and play down any rumours. "There are two types of rumours. One, talk about Zidane, which is one of ours and it happens to all of us when our teams aren't going well. You have to live with that. Zidane has been in football all his life and knows how it works," he said.
"The other type of rumours put my name in the mix to replace him and I don't like that. There are problems in many places, but you have to have respect," he continued.
And he closed the door on a Real Madrid return, but did not ruling out a return later on. "I wouldn't like to return because they've got a coach and I can't manage a team which has got one. I can speak with respect about the club, but also of a coach who is not any old coach," the Portuguese replied.
"I'm out. I don't talk nonsense. I would like things to go well and for everything to be fixed," he said on the Portuguese coach.
For him, you need something special to triumph in the big clubs. "Madrid, Barcelona, Atletico, Man Utd and Chelsea... When there are great expectations, it's hard," he said.
"That's why it is said that there are good players or coaches which don't give their full potential in clubs like these because you need more than just talent. You need to have a special personality."
And he finished talking about his possible return to the bench. "It will be when it is meant to be. On Sunday I will work on the Chelsea game for 'Sky'. I do it once a month, I don't want to be there every day. I enjoy it because I can give a different perspective because I have been on that bench." Mourinho commented.
"Now I'm having German classes in case I coach there one day or I can speak that language in a Champions League match. It would be my sixth language," he concluded. Could that be a sign of his next destination?