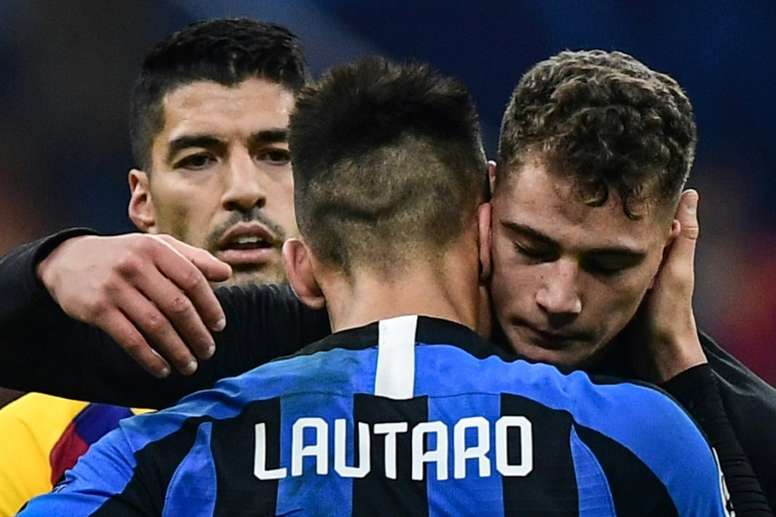 "I will help Lautaro adapt to Barça"
One of Barça's big goals for this summer is Lautaro. With Luis Suarez entering the final stretch of his career, the Inter striker is the man chosen to succeed the Uruguayan.
In an interview with the newspaper 'Sport', the Uruguayan player was enthusiastic about the possible signing of the former Racing de Avellaneda footballer.
"He is a great player. He has been playing at a great level at Inter. It's not easy to come to Italy from Argentina and show all he has done in a football as complicated as the Italian," said Suarez.
Despite being very young (22), Lautaro has Barcelona's doors open. "I'll help him adapt to Barça so that he feels comfortable and keeps growing," said Suarez.
The Barcelona player, the protagonist in the covers of this Wednesday of 'Sport' and 'Sport World', also spoke about the impossible task of winning LaLiga and the controversy generated with VAR.
For sure Lautaro will have taken note of the words of the one that can be his next companion. At the moment, Inter have confirmed their interest for Junior in a possible swap deal, which could the key to unlocking the Argentine's transfer.