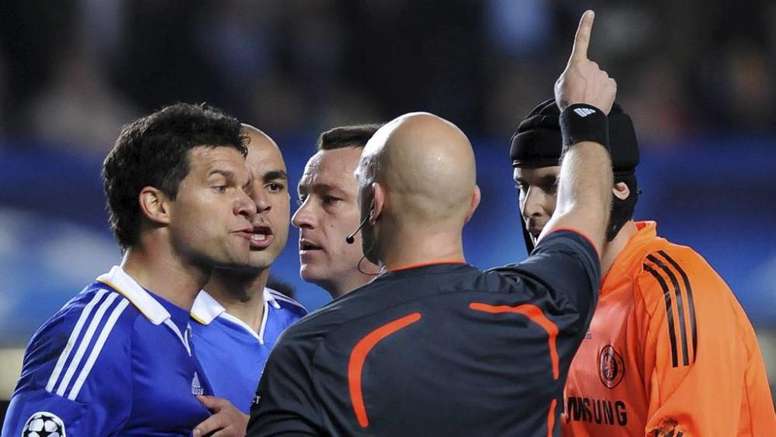 "I went from being a respected referee to the biggest fool in world football"
Chelsea's Champions League semi-final against Barcelona in 2009 is a game that will forever be etched into the memories of both sets of fans for contrasting reasons. Barcelona fans will forever remember Iniesta's last-gasp goal that broke Chelsea hearts and sent the Catalan giants into the final, where they beat Manchester United to win the title.
Chelsea supporters, however, will remember the appalling performance of Norwegian referee Tom Henning Ovrebo, who was forced to retire from refereeing the following year after the controversy surrounding his decisions (or lack thereof) in the second-leg in London.
Without a doubt, what happened at Stamford Bridge took its toll on the former referee. Now, ten years on, Ovrebo has given an interview to 'Panenka' and reviewed his career as well as the events of that night.
"I must admit that inside I was boiling," he said. "It was in the dressing room that I realised how controversial everything had been.
"In the space of two hours, I went from being a fairly respected referee to becoming the biggest fool in international football. They put us in police escort until we could get a plane and return home", he added.
Ovrebo spoke further about his feelings that night, saying: "After the first half, my assistants and I felt that we had control. At the end of the match, however, I did not have that feeling. When I got to the dressing room I thought: 'Okay, Tom Henning, this has not been your best night'".
'I wish I had the help of the VAR that day".
After the game, the Norwegian received a whole host of death threats from incensed Chelsea fans, but insisted they "came more from the frustration of not winning that match and my performance in it, than from the real desire to kill me and my family.'
On UEFA he added: "First they wanted the investigation into the match to end. They did not want any comments in the press that could intensify the situation", he recalls, and acknowledges that "it would have been very good to have been able to publicly express everything I felt about it".