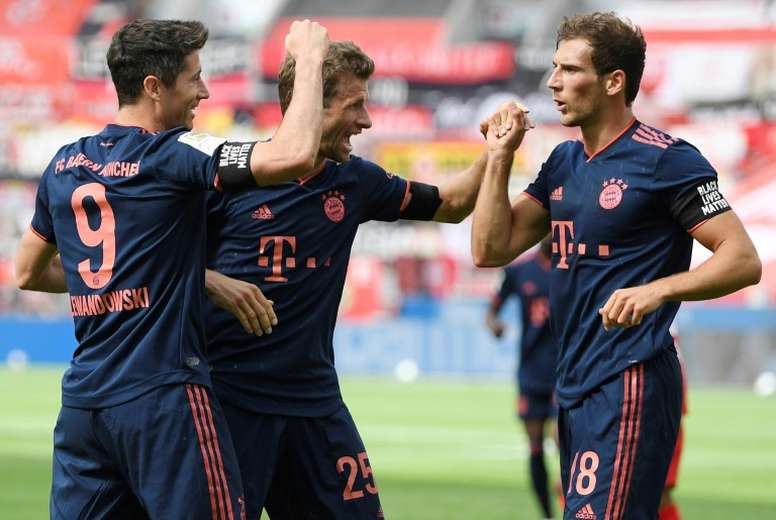 "I wasn't sorry to see Messi like that; I enjoyed it a lot"
Bayern Munich mercilessly ran over and destroyed a FC Barcelona who lost their Champions League quarter-final match in Lisbon 8-2.
The tough defeat brought with it the image of a Leo Messi in despair and incapable of believing what happened on the pitch. After the match, a journalist asked Bayern's young player, Leon Goretzka, if it hurt him to see an Argentine star destroyed, who, because of his age, could be one of his idols.
"No, it didn't hurt to see Messi like that. I enjoyed it on the field. It was a great result. It'll take us a couple of days to process and assimilate what we've accomplished", he assured on 'Sky Sports'.
In the same way, Bayern's German midfielder wanted to emphasise the great work of the Bavarian team, but at the same time he asked that this great triumph does not take the German focus away from their great target: the Champions League.
"It's a day when we have to be very happy about our work. Now it's time to sleep and then, when we wake up and answer the messages and congratulations, we have to concentrate again", he said.
August 14, 2020