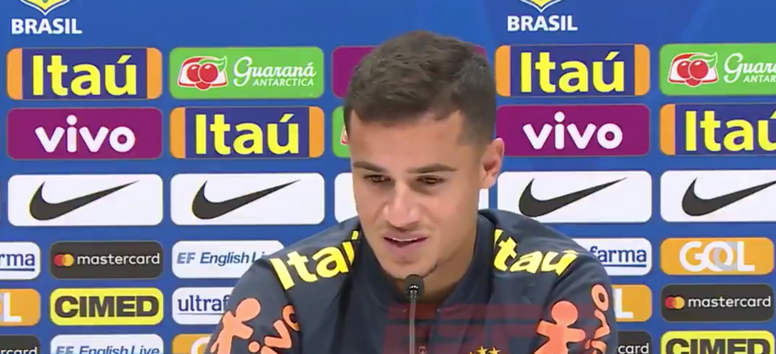 'I want to beat Argentina with or without Messi'
As well as sharing the 'Blaugrana' shirt, Leo and Coutinho are friends. However, the two 'Culés', who understand each other very well in their club, are rivals at national team level.
One represents Argentina, while the other, Brazil. The two South American giants will meet on Tuesday for a friendly in Saudi Arabia.
Messi , who continues to reflect on his 'Albiceleste' future, will not feature as his country take on Brazil. Coutinho, from Rio de Janeiro, days away from the game with Scaloni's side, regretted the absence of his Barça teammate and warned that they will go full-throttle into the clash.
"I don't talk about the national team much with Messi. Even though he's not here, it's going to be a great match. It's a duel of giants, a classic. I want to beat Argentina whether Messi plays or not. It's more important to have a good game and to win", he commented.
October 10, 2018