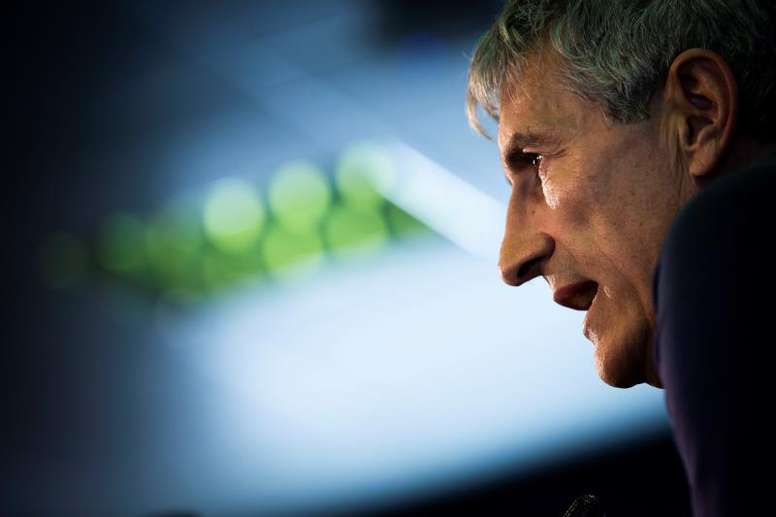 "I still haven't been paid by Barca"
Setien and Sarabia have left their mark at Las Palmas, Betis and Barcelona despite the fact their time at the Catalan giants was very short. Setien was always calm while Sarabia was angry and nervous on the bench.
The former Barca boss spoke on radio programme 'El Larguero' to talk about Sarabia's move to Gerard Pique's Andorra.
"Eder will be a great coach. He has to do what has gone well for him all his life. He's going to be a great coach because of his personality and his understanding of the game. I was sensing he'd get this opportunity because it's natural progression,"· Setien explained. His comments came at the same time Eder said Messi did not say goodbye to him.
"We've taken feedback. There is also a great friendship as well as a professional relationship. He's got a nice project which he has taken a liking to and he's going after it," he added.
Eder's mistakes on the bench
Setien also said that despite being his assistant coach, Sarabia would be "in his ear all day," something which led to laughter from both Sarabia and the interviewer.
On what Eder must improve on the bench, Setien said: "He's aware of the things he has to be careful with. Maybe it wasn't considered important at some places, but because of how I am, it was given importance. He has worked on that, he's fully responsible for the things he has to improve and look after. He has to score some things. Age makes you calmer."
Lastly, when asked about the situation at Barca, a club which owe him money, he admitted he did not know anything. "We are waiting, I still haven't been paid," Setien concluded.
January 19, 2021