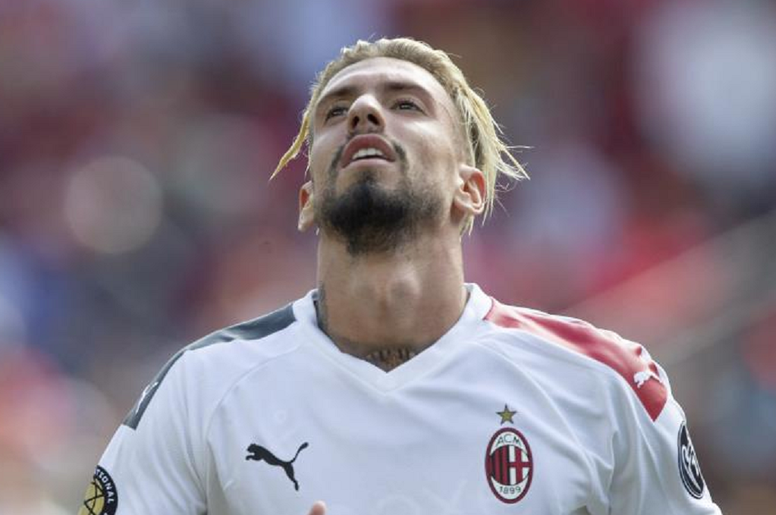 "I stayed in Italy so I didn't put my family at risk"
Samu Castillejo, the AC Milan winger, is in his home in Milan at the current time and away from the rest of his family, who are in Spain. He took that decision so that he did not put his loved ones at risk from getting coronavirus.
Castillejo, who moved to AC Milan in summer 2018, said that he feels fine, but admitted that he was worried when he found out that Paolo Maldini, an AC board member, and his son Daniel Maldini, Castillejo's teammate, tested positive for coronavirus.
"I stayed in Italy especially to not put my family at risk. The situation wasn't easy. There were a lot of people infected in the Lombardy region and In decided to stay in Milan," the Spaniard said in an interview with Italian television channel 'Sky Sport'.
"My family are fine, they are at home. They are worried about me because I'm here on my own in Milan. Let's hopes that this passes as soon as possible, especailly so I can be close to my family again," he added.
Castillejo, born in Malaga in 1995, said that he spoke to his teammate Daniel Maldini, one of the two members of the club to be tested positive, and said that the striker does not have any symptoms.
"There was concern when I knew that Paolo and Daniel Maldini had tested positive. I talked to Daniel, he is asymptomatic and I'm happy for him. I'm sure he'll recover well," the ex-Malaga and Villarreal footballer continued.
In the interview, Castillejo also expressed his desire of seeing a "full San Siro" again soon to receive "the affection of the supporters" in Milan's home matches.