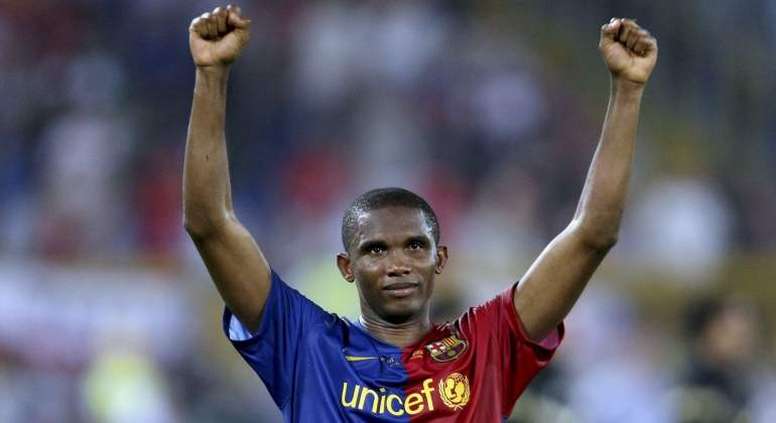 "I prefer Mourinho's style to Pep Guardiola's"
Cameroonian Samuel Eto'o reviewed some interesting questions with 'Sport Bible' about the past, present and future of football. He praised Ansu Fati, whom he sees as the heir to Leo Messi, but also spoke of his career, where the comparison between José Mourinho and Pep Guardiola was not lacking.
He, who first won the treble with Pep and then repeated it at Inter with Mou, did not hesitate and said that he would stay with the Portuguese: "It is more a question of style than anything else. Everyone has their own style and I prefer José Mourinho's. Pep is also a very, very 'top' coach, so I don't think you can choose one. It's simply a question of who you like best".
"For me, there is no other like Mourinho. As a coach, no one can motivate his players as much as Jose does. There are more important coaches and managers now, but I don't think anyone, with his own style, can get as much out of his players as Mou. For me, the treble with Jose is the 'special one'," he insisted.
Samuel Eto'o arrived at Barcelona in 2004 with Joan Laporta and played five seasons as an azulgrana in which he won everything. Especially spectacular was his last year, already with Pep Guardiola, in which he scored 36 goals and gave six assists and won all the titles at stake.
However, Pep preferred to sign Ibrahimovic and Eto'o joined Mourinho's Inter in the deal. He repeated the treble despite the fact that Mou usually played him on the wing and was unable to repeat his excellent goalscoring records. He would certainly repeat them in the 2010-11 season, already without the Portuguese in the team, in the best statistical campaign of his career.