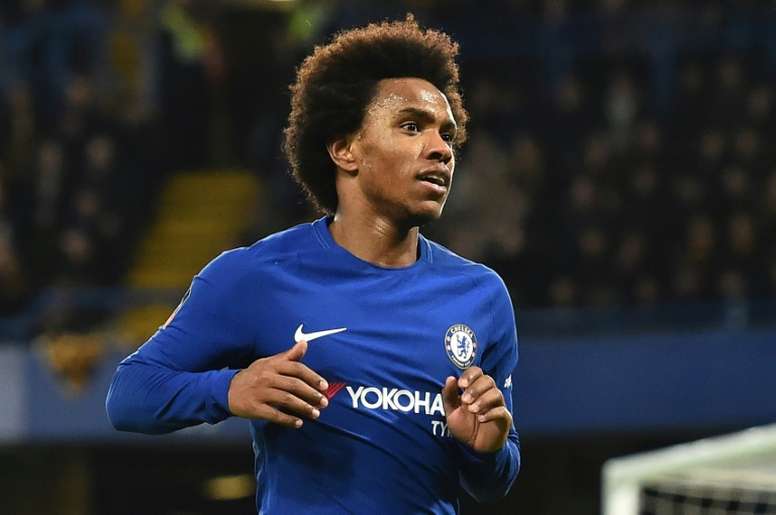 'I never wanted to leave Chelsea, I'd love to stay for five more years'
Both Spanish giants Barcelona and Premier League rivals Manchester United were linked with big-money moves for the Brazilian international, with the former seeing as many as three bids for his services rejected by the Londoners.
The Catalans eventually switched targets to swoop for Bordeaux's Malcom from under the noses of Roma and when it became clear that Willian would be going nowhere, he suggested that new manager Maurizio Sarri has been a big factor in convincing him to stay, saying that there was "no chance" he would have remained if Antonio Conte were still manager.
However, the Samba star has now moved to clarify his comments, saying that he never said he wanted to leave the club.
"A lot of people, they say a lot of things in the press, but I never said that I want to leave Chelsea, never," he told Chelsea's official website.
"Always I say that I want to stay at Chelsea as long as possible, and I am happy to stay here.
"My mind was always like that, always when I arrive here my plan was to stay here as long as possible and now I am here five years, I hope to stay five more.
"I know I have two years of my contract left but I hope to stay more years in the Premier League.
"I am very happy to be here five years. I have won titles and played a lot of games with a lot of happy moments, and a few sad moments as well but that is part of football. These five years have been very good for me and I am proud to be a Chelsea player."