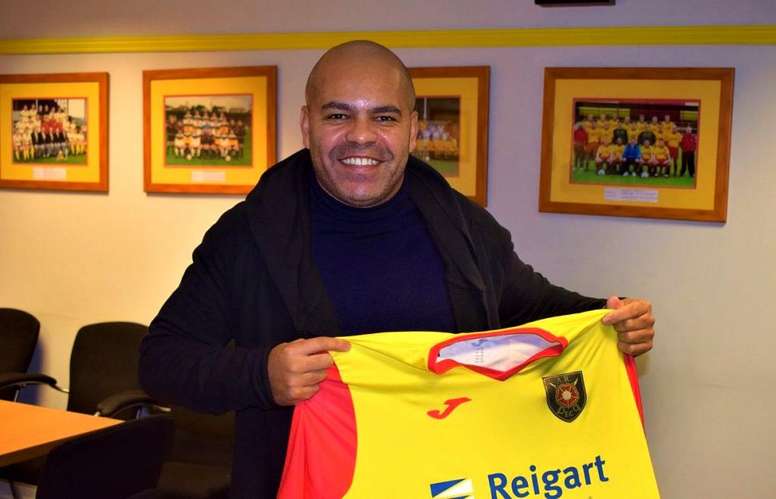 'I'm the first black boss in Scottish football for 15 years'
In what will surely be a significant landmark in the former forward's career, Kevin Harper will take charge of his first match as manager of Albion Rovers on Saturday afternoon.
The rookie boss has had to bide his time to land a job at the professional level of Scottish football, and while he is filled with pride, he has also questioned the lack of racial diversity in the Scottish game.
Harper revealed that he had applied for 40 different roles in Scotland before finally landing the top job at League Two side Albion Rovers last week.
Rather shockingly, the North Larnarkshire outfit were the first club to even offer Harper an interview. His arrival marks the first appointment of a black manager in the top four tiers of Scottish football since Marcio Maximo took charge of Livingston in 2003.
November 9, 2018
Yet even more astonishingly, Harper has become only the fourth black manager in the entire history of the Scottish professional game.
In an open and honest interview with 'Sportsmail' Harper gave his thoughts on the lack of ethnic diversity within Scottish football management.
He said: "'In any walk of life, if it took 15 years for a black or ethnic minority to get a role, there would, in my opinion, be uproar. And I think in most people's opinion, if that was true in any industry, I think there would be an outcry."
November 10, 2018
Harper admits that, while he may not have been the ideal candidate for all of the previous roles he applied for, he still finds it difficult to explain why he did not at least get offered one interview opportunity.
He added: "'I think if you look at people based on their CV, you tend to pick the person for interview that has got the best CV. I don't say that I was the best candidate for every single job that I applied for. There is no doubt that there were better candidates than me looking at a CV, I have no issue with that. But I think in other times, candidates were not as good as me in my opinion — based on their CV. "
While Harper feels there has been progress made in terms of opportunities for black managers in football, he also believes that there is some way to go in order to aliviate the disparity that exists in comparison to white managers.
He concluded: "Out of the 42 teams in the Scottish League, for there to be maybe one or two black or ethnic coaches on the sidelines, is that progression in 15 years? No. You look at when we started the season, there's 42 managers, there's probably 42 assistants, give or take, 30 or 35 first-team coaches."
Harper's first role in management is set to be a tough one; Albion Rovers sit rock bottom of League Two, and so he faces a battle to rescue the club from relegation.