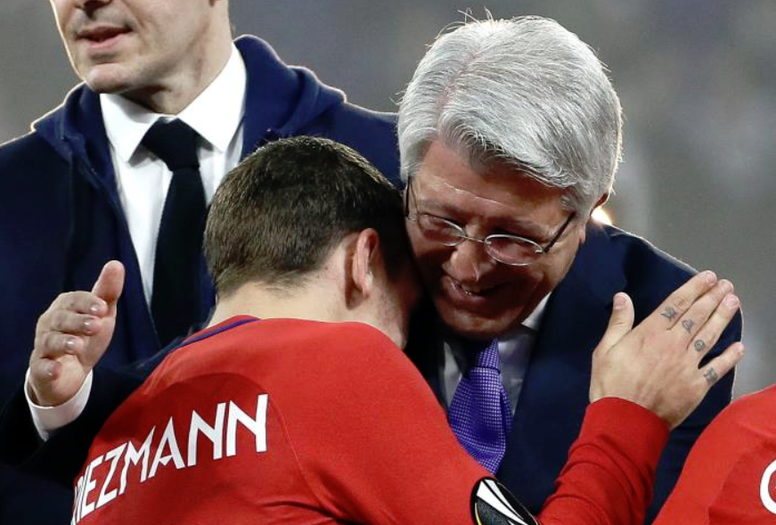 "I'm disappointed in Griezmann"
Less than a year after Griezmann had the whole world guessing on his future before committing to Atlético, he has decided to leave the club this summer - a decision that has not sat well with anyone at the club. Whilst Griezmann trained normally on Wednesday, president Enrique Cerezo spoke on the Frenchman's exit.
"I am more disappointed than annoyed with him, Griezmann had a great future with us", said Cerezo of the forward, who arrived at training hidden in the back of Godín's car but ended up signing autographs.
As 'L'Équipe' today reported, Barcelona seems like the most likely destination for the for wantaway World Cup winner, but Cerezo didn't want to speculate on who his next club may be: "I don't have the slightest clue on where he will play, ask him. He can play where he likes".
"Griezmann had a future here winning titles and leagues. The problem is that everyone thinks in a different way and Antoine, in this moment, thought it was better to go elsewhere. I don't know if he was well advised or not", Cerezo continued.
The Atleti boss insisted that they "respect his decision", before adding: "We wish him all the luck in the world. Some will go and others will come".
May 14, 2019