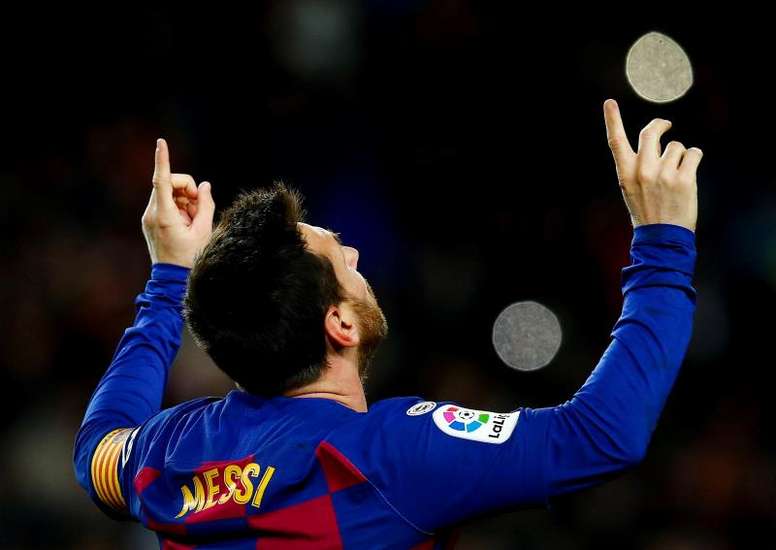 "I love Barcelona, this is my home"
Mundo Deportivo' shared a preview of the interview that it tagged as a "40-minute world exclusive" with Leo Messi. In it, besides the social media scandal, he touched on several sports topics. The Catalan newspaper gave a preview on his lifestyle in Barcelona.
"It looks very good here. I love Barcelona, although I miss Rosario very much. This is my home, I've been here longer than in Argentina. I love Barcelona, the place where I live, Castelldefels, and I live a life that I like very much," the Barca captain said.
Likewise, questioned about how a normal day in the life of the best Barca footballer of all time is, he spoke about things that could happen in the life of any normal human being.
"It is very normal. I keep a close eye on the kids. Fortunately, the job allows me to spend a lot of time with my kids. It allows me to train and go quickly to eat with Antonela and pick up the kids," he said.
According to Messi, living with Thiago, Mateo and Ciro is more demanding than even the strongest defences: "Afterwards, keeping an eye on any activity that they have or doing something with them to arrive at night, having dinner and arriving dead because with three kids we end up destroyed. And going to bed early".
Messi and his partner, Antonela, go "Tuesdays and Thursdays to the training ground for the soccer school", as their children already play football. "We get home at 19:30 and between having a cuppa and some dinner, we have a very normal life which I like because I like routine in my job as well as in my life. For me, it's spectacular and we adapt to it," he said.
February 19, 2020