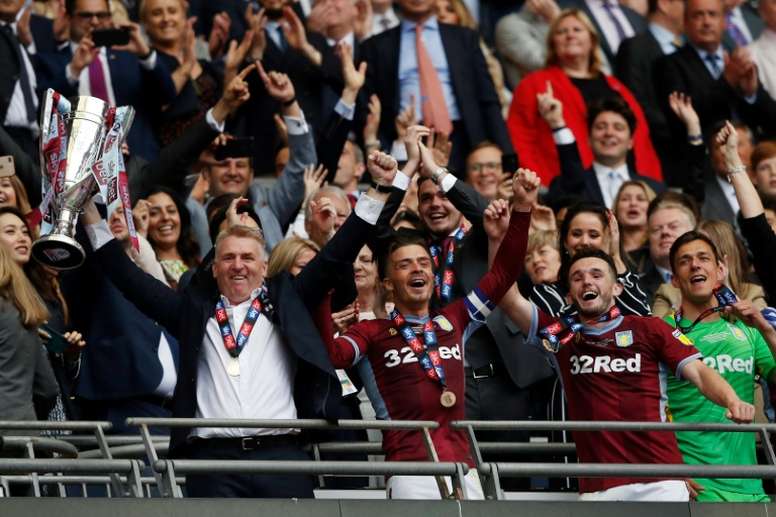 "I like being insulted. I try to thrive off it like Cristiano Ronaldo"
The midfielder Jack Grealish is one of the more interesting characters in English football. He plays with his socks down, he wears boots which are in tatters and he is quite a controversial figure.
The Aston Villa player hit the headlines during lockdown after breaking the rules to go to party hours after telling his followers to stick to the rules.
Now, in comments to the 'Express', the Villa footballer has said he does not like playing without spectators and even referred to Cristiano Ronaldo.
"I enjoy the atmosphere, I like being insulted or booed," he told the newspaper. "I always remember when I was a kid and Cristiano Ronaldo used to come to Villa when he was at United and the fans used to absolutely cane him. "He used to thrive off it and that is what I try to do," he continued.
In the Premier League, they are still debating whether fake crowd noise should be played at grounds to provide atmosphere, but Grealish is not fussed either way. "I'm fine with it. If it came down to a vote I would probably let my team-mates choose because it would not really bother me whether there was crowd noise or not," he concluded.