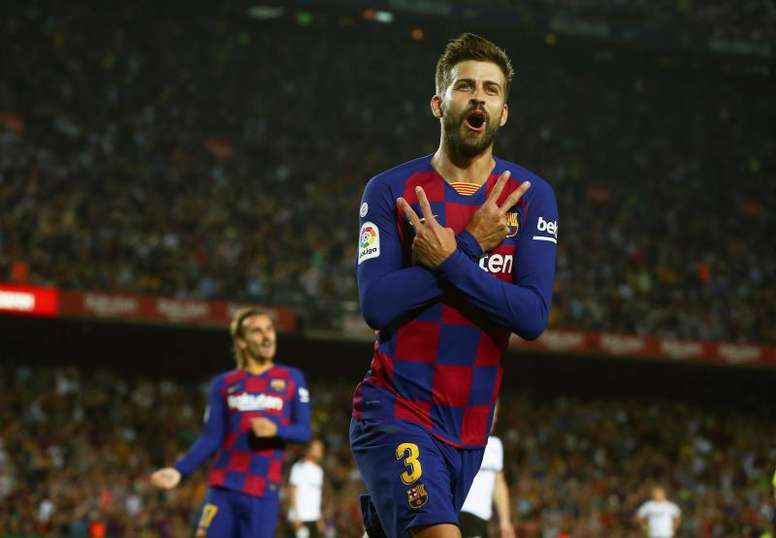 "I know when I'm going mess it up and I do it because I feel like it"
Pique did not disappoint again when it came to speaking. "I know when I am going to mess up and I do it because I feel like it. I consider it part of the show. In the end, after two days, nobody remembers what you have said. You go out there and you can even have a really bad day, it doesn't matter," he said.
Another one of the topics discussed was politics. "I can defend the right to decide as I have defended 'La Roja' with the Spanish national team for 14 years. Sports and politics go hand in hand, always," the Barcelona player explained.
"My Mother and my Father are the ones who are most angry with me when I mess up. Also my representative, Arturo Canales, especially when I started", explained Piqué about his outbursts.
"I'd get in the trouble and they'd be on the phone to me for half an hour. Now, no one calls anymore. They've had enough," he added, joking, "I used to feel more loved, like they were worried. Now they're not even worried. In business mode, I'm more moderate".
Pique does not hesitate to speak whenever he has something to say and a microphone in front of him. There are not a few occasions in which he has taken advantage of the mixed zone, even creating a rift with Barcelona.
_