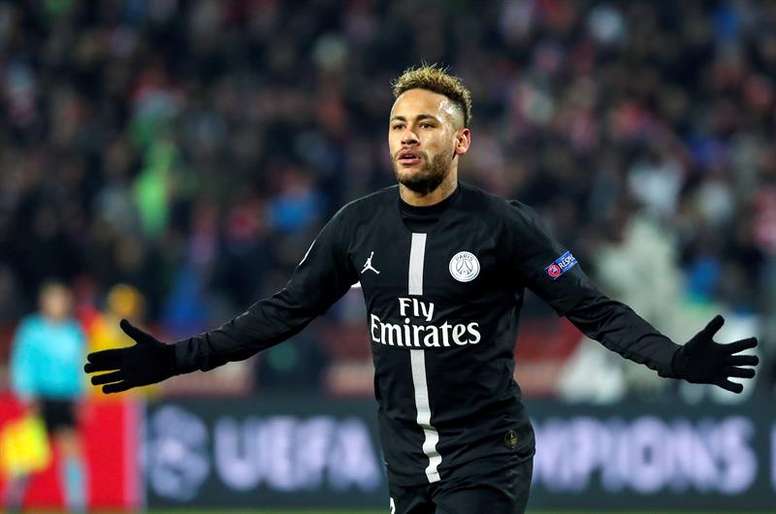 "I hope Neymar stays at PSG"
In comments given to the Argentinian daily 'Clarín'. the Argentinian international Leandro Paredes wanted to speak about the future of his teammate Neymar. The Argentine hopes the Brazilian carries on at PSG next season, since the rumours of a possible transfer for Real Madrid don't stop growing.
"I still haven't had the opportunity of either playing with Neymar or training with him yet because he's injured, He is a very nice and very happy person and I hope he stays in the team," commented Leandro Paredes. As well as his signing for PSG in the winter transfer window, he also had time to talk about his compatriot Leo Messi, who was not capable of getting a victory for Argentina in the match with Venezuela at the Wanda Metropolitano.
"It's a dream to play at his side, he is very humble and quite calm. Some might imagine that he could be different because of his status, but he isn't. He always comes to speak to us and explains to us how to give the right pass. "I'm surprised he does that with the career he has got." he commented about the Barca striker.
Finally, Paredes wanted to talk about the two toughest moments of his career as a professional player. The first was to be left out of the Argentina squad for the World Cup in Russia: "Not being in the squad was something I wasn't expecting because I had conversations with the coach and I didn't take it well at all."
The second one was the elimination of PSG by Manchester United in the last 16 of the Champions League: "With respect to the Champions League, the way we got knocked out against Manchester United was very painful, since we were better in the first leg and they never played better than us.